---

House Democrats, Working With Liz Cheney, Restrict Trumpís Planned Withdrawal of Troops From Afghanistan and Germany: Glenn Greenwald from The Intercept
THE U.S. MILITARY HAS BEEN fighting in Afghanistan for almost nineteen years. House Democrats, working in tandem with key pro-war GOP lawmakers such as Rep. Liz Cheney, are ensuring that continues. Last night, the House Armed Services Committee voted overwhelmingly in favor of an amendment ó jointly sponsored by Democratic Congressman Jason Crow of Colorado and Congresswoman Cheney of Wyoming ó prohibiting the expenditure of monies to reduce the number of U.S. troops deployed in Afghanistan below 8,000 without a series of conditions first being met.
---

Senate kills bipartisan bill to end conflict in Afghanistan & repeal 2001 'War on Terror' authorization: From RT

---

Judea Declares War on Germany : Dr. Fredrick TŲben from Bitchute

---

Mark Dankof Responds to the Breitbart/US Army Recruit 10,000 in 3 Days Campaign : From Twitter
A picture is worth a thousand words.
---

The Latest Lies About Russia Paying Afghan Bounties Is Russiagate's Last Gasp: Ray McGovern from Russia Insider

---

Paleos and Pinkos on Israeli Annexation Policy: Mark Dankof interview with Press TV
The ironies and paradoxes abound.
---

The Gordon Thomas Interview: Robert Maxwelló Israel's Superspy: From You Tube
There is no substitute for reading the book, but see the interview. The Mossad link explains all.
---

Iran issues arrest warrant for Trump over Soleimani killing, will ask Interpol to act Ė local media: From RT
Iran has identified 36 people involved in the US assassination of General Qassem Soleimani and will seek their arrest through Interpol channels, media reports said. The list of suspects is topped by President Donald Trump. The names of the suspects in the high-profile murder of Iran's elite Quds Force commander have been relayed to Interpol by Tehran's chief prosecutor Ali Alghasi-Mehr, Iranian media said on Monday. The official called the killing a "murder" and a "terrorist act."
---

There they go again: NYT serves up spy fantasy about Russian 'bounties' on US troops in Afghanistan: Nebojsa Malic from RT
The anonymous officials said the spies had "assessed" the operation to be the work of "Unit 29155" of the "GRU," which is "linked to the March 2018 nerve agent poisoning in Salisbury" Ė the infamous Skripal incident that the UK "highly likely" declared the work of Russia and then treated that assertion as fact. Supposedly, there is "uncertainty" among US spies whether this is a rogue operation or one authorized from the very top of the Kremlin. If you can't trust anonymous intelligence officials, after all, who can you trust? It's not as if the US "intelligence community" had accused Russia of "hacking our democracy" based on a dodgy dossier written by a British spy and paid for by Hillary Clinton's campaign, in order to get the FBI to spy on President Donald Trump's campaign before and after the 2016 election, right? All based on "assessments" and beliefs, no less! We should totally trust them when they talk about rogue spy operations Ė in Russia, obviously, what did you think I was suggesting?
---

'Russian bounties for Taliban' story clearly meant to derail US pullout, says Moscow's special envoy to Afghanistan: From RT
The bombshell story claiming Russia paid Afghan militants to kill US soldiers is fake news targeting the Trump administration and its attempts to withdraw troops from the country, Russia's top Afghanistan diplomat has said. "It is clear that there are forces in the US which don't want to withdraw from Afghanistan, want a justification for their own failures. This is what it's all about," Zamir Kabulov, Russia's presidential envoy to Afghanistan, told RIA Novosti. "We really shouldn't waste time commenting on the obvious lie," he added.
---
Click here for more headlines
---

'I believe in white supremacy': John Wayne's notorious 1971 Playboy interview goes viral on Twitter: Washington Post
Put this in the context of 1971.
---

St. Louis Mayor Broadcasts Names, Addresses of Citizens Calling for Police Reform: Riverfront Times
This is why the mob busted into the gated community of armed boomers.
---

"My Fellow Jews": Brother Nathanael
This is Brother Nathanael at his best.
---

Beware the Hijacking of U.S. Protests Into a 'Color Revolution': By MAX PARRY, The Unz Review
Say it with me everyone:
"THUG LIVES MATTER!"
---

America's Own Color Revolution: By F. William Engdahl, Global Research
Say it with me everyone:
"THUG LIVES MATTER!"
---

[Israeli] Military tactic killed Floyd: Cleveland Jewish News
"The knee on the neck is a Palestinian-tested tactic used nearly daily in the occupied West Bank."
---

Video of the so called militia guy in New Mexico shooting his attackers: Twitter
What do the antifa expect?
---

Black man punch is cowering white woman in the face as hard as he can: Twitter
If the races were reversed, you know the Zio media would run it on a loop. The fact that you have never seen that is evidence that it never happens. But black man attack and kill white women so often that it is not even news. Check Colin Flaerity's Bitchute channel for the proof.
---

Toppled Confederate statue seriously injures Portsmouth protester as oblivious crowd cheers (VIDEO): RT

---

How Black Lives Matter activists see the future of urban policing: New York Post

---
Click here for more headlines
---

The Ghislaine Maxwell U.S. Detention Memo: TechnoFog from Twitter
Zillions of Bucks. Zillions of Accounts. Zillions of Zionists, Mossad Assets, and Kosher Certified Pervs.
---

ORTHODOX FAITHFUL PROTEST LGBT FLAGS AT U.S. AND BRITISH EMBASSIES IN MOSCOW: From OrthoChristian

---

U.S. Collapsing Under Attack: PCR from Lew Rockwell

---

Jeffrey Epstein Confidante Ghislaine Maxwell Arrested on Sex Abuse Charges: NBC New York


Jeffrey Epstein was a Mossad agent, Ghislaine Maxwell was his Mossad handler, and everyone in Washington is complicit in the usurpation of our government by Jewish power.
---

Judge temporarily blocks publication of tell-all book by President Trump's niece: CNN

---

The US Army Field Band Celebrates PRIDE Month: VIDEO From You Tube via Twitter
The absolute succumbing of American Culture to Tribal Cultural Marxism and LGBTQ may be seen in this video. The 4th of July awaits.
---

Mark Dankof Notes that The Flag Flies over the Sullivan-Pompeo Embassy in Moscow : From Twitter

---

Pyotr Ilyich Tchaikovsky: The Hymn of The Cherubim: Liturgy of St. John Chrysostom : From You Tube
For Ambassador Sullivan in Moscow and a Queer State Department and US Army Field Band. God bless and protect the Russian Orthodox Church from the NWO, the Zio-Tribe, the CIA, the National Endowment for Democracy, the ADL, Queer MSM, and George Soros.
---

Orthodox Prayer Chant: Let My Prayer Arise: From You Tube
For Ambassador Sullivan in Moscow and a Queer State Department and US Army Field Band. God bless and protect the Russian Orthodox Church from the NWO, the Zio-Tribe, the CIA, the National Endowment for Democracy, the ADL, Queer MSM, and George Soros.
---

The Fathers of Marxism Knew Their Principles Would Lead to Legalized Pedophilia: Frederich Engels from Russian Faith
Homosexual pedophiles in the 1800s had secretly gained power in government. In a letter to Karl Marx, Friedrich Engels noticed this development and said, "they have such important men in all the old [political] parties and even in the new ones . . . they cannot fail to triumph." If workers could unite to bring about a socialist revolution, then homosexuals and pedophiles could also unite, to bring about a sexual revolution . . . Marx-Engels Correspondence Engels To Marx In London Manchester, 22 June 1869
---
Click here for more headlines
---

Herd Immunity and Statistical Game Playing: Ron Paul Liberty Report from Twitter

---

TRADITIONAL MARRIAGE WINS: Russia's Constitutional Rejection of Same Sex 'Marriage' Becomes Official Today: From Russia Faith

---

L.A. County Sheriff Refuses to Enforce Beach Closure Order for July 4th Weekend: Breitbart

---

On the Providence of God by St. John Chrysostom : Yvonne Lorenzo from Lew Rockwell

---

Global Capitalism, "World Government" and the Corona Crisis: When the Lie Becomes the Truth There is No Moving Backwards: Michel Chossudovsky from Global Research
The World is being misled concerning the causes and consequences of the corona crisis. The COVID-19 crisis is marked by a public health "emergency" under WHO auspices which is being used as a pretext and a justification to triggering a Worldwide process of economic, social and political restructuring. Social engineering is being applied. Governments are pressured into extending the lockdown, despite its devastating economic and social consequences. What is happening is unprecedented in World history. Prominent scientists support the lockdown without batting an eyelid, as a "solution" to a global health emergency. Amply documented, the estimates of the COVID-19 disease including mortality are grossly manipulated. In turn, people are obeying their governments. Why? Because they are afraid? Causes versus solutions? The closing down of national economies applied Worldwide will inevitably result in poverty, mass unemployment and an increase in mortality. It's an act of economic warfare.
---

The Saints: (Who was Corporal John Alan Coey of the Rhodesian Light Infantry (RLI)?: From Nam South
he old hymn, "For All the Saints," was sung by a few voices on Saturday, July 19, 2008, inside the Emmanuel Lutheran Church at Hide Away Hills, Ohio. Some of the men who attended this memorial had been members of a military force who had been referred to as "The Saints," Just across the road from the church is a hillside cemetery which contains the mortal remains of a young Christian Soldier for the Cross, Cpl. John Alan Coey. Corporal Coey had served as a medic and was truly one of "The Saints." To understand the significance of this memorial service, one must think back to the years between 1965 and 1980. There existed in a far distant African country a war being waged against both the black and white population. The enemies attacked from Uganda, Zambia and Mozambique. These radical black forces were aided by China and Russia. The U.S. and Britain were attempting to secretly destroy this white-ruled country. These two powerful English-speaking countries placed sanctions upon this far-off land populated by their own people. Landlocked Rhodesia put up a desperate struggle against the communists Marxists who brutally executed missionaries and mutilated black or white Rhodesians. The echo of Rhodesia's wounded cries were heard by the world, but those cries for help were ignored. Dedicated young men volunteered from eighteen different countries to battle for Rhodesian freedom against the forces of darkness and oppression. These young men who faced the foe were often strong anti-communists and Christians who felt the need to aid a friendly country that was in dire need. Some of these volunteers gave their all while others were wounded and disabled for life. John Alan Coey, an American gave up his life in Rhodesia as the first American to die in that dirty little-known war. Another six American volunteers would breathe their last in that foreign land. Two of the Canadian volunteers were killed in action during bloody encounters with black guerrillas. The date of July 19, 1975, has a special significance to three different families as three young soldiers each from a different nation were killed in Rhodesia on that one day. One soldier was from South Africa, one a native of Rhodesia and another soldier was from Hide Away Hills, Ohio, U.S.A. The memorial of July 19, 2008, was the first ever reunion held in the U.S. to recognize all of "The Saints" who had served in the highly decorated Rhodesian Light Infantry battalion (RLI). (Published also in the print edition of Don Wassall's The Nationalist Times this month.)
---

Emerging Evidence Suggests Nightclub Where Floyd and Chauvin Worked Linked to Intelligence/Money Laundering: Stuart Bramhall's Wordpress blog
Maybe this is a thing.
---

Chairman of the Joint Chiefs Mark Milley had 'shouting match with Donald Trump to force him to back down over sending in troops to clear protesters from America's cities: Daily Mail
This is mutiny. A military coup would be completely gay.
---

Minneapolis To Disband Police Department: Forbes

---

Minneapolis Mayor and Trump face off against city's council whose majority will vote to DISBAND 'toxic' police force in wake of George Floyd's death - after Ilhan Omar led Sunday rally calling it 'a cancer that is rotten to the root': Daily Mail

---
Click here for more headlines
---
---
---
I just miss her...
---
---
---
Tulsi Gabbard surfing out of the sea foam.
---
---
---
---
---
Click here for more memes
---

A Left-Right Populist Agenda To Take Jobs Back From China: Siddak Ahuja from TAC
Siddak Ahuja is a student at McGill University studying Political Science and International Development. His interests include critiquing Identity Politics, and assessing the rise of Socialist and Conservative populism. He has been published in Common Dreams and The Post Millennial. My Twitter handle is: @SiddakAhuja
---

Doctors With Hacksaws: How The Donald's Civil War-Style Surgeons Amputated the Economy : David Stockman from Lew Rockwell

---

Moderna Falls From Record as Euphoria of Vaccine Data Wears Off: Bloomberg
Moderna conducted this vaccine trial in collaboration with Fauci's National Institutes of Allergy and Infectious Diseases. Also, it's chief medical officer is an Israeli. And it's top executives sold off their own shares at the top.
---

Ben Carson: This economic crisis was 'intentional': Fox and Friends
You'd think this guy would be smart enough to know that he's not allowed to speak common sense in public. Isn't he a rocket scientist or something?
---

The Coming Breakdown Of U.S. & Global Markets ExplainedÖ What Most Analysts Miss: Talk Markets
As talked about on National Bugle Radio
---

And They're Gone! The Obscenity of Dr. Fauci's Jobs-Maggedon : David Stockman from Lew Rockwell
Check these staggering statistics and charts.
---

Treasury says April-June borrowing will be a record $2.99T: From AP and KSAT San Antonio
WASHINGTON Ė The economic paralysis triggered by the coronavirus pandemic is forcing the U.S. Treasury to borrow far more than it ever has before ó $2.99 trillion in the current quarter alone. The amount is more than five times the government's previous record borrowing for a quarter, $569 billion, set in the depths of the 2008 financial crisis. It also dwarfs the $1.28 trillion the government borrowed in the bond market for all of 2019.
---

David Stockman on the Destruction of the Financial Markets and What it Means for You: David Stockman from Lew Rockwell

---

Why the US Federal Reserve turned again to BlackRock for help: Financial Times

---

Oil Crashes 57%, On Track for Lowest Close on Record : Jonathan Garber from Fox Business
The May contract is a "horror show" and "heading into the worst delivery situation in history," Phil Flynn, senior market analyst at Price Group Futures, told FOX Business. "With demand still dead and OPEC+ cuts not hitting fast enough, the market looks like it has no bottom."
---
Click here for more headlines
---

ACH (1281) Dr. Adrian Krieg And Mark Dankof Ė Generations With Adrian, Mark, And Andy #53 Ė Dadaism And Its Influence On The World Today Ė Part 1: From ACH

---

ACH (1276) Dr. Adrian Krieg And Mark Dankof Ė Generations With Adrian, Mark, And Andy #52 Ė The State Subsidization Of All The Wrong Behaviors: From ACH

---

ACH (1256) Dr. Adrian Krieg And Mark Dankof Ė Generations With Adrian, Mark, And Andy #48 Ė Just When You Think It Cannot Get Any Worse Along Comes The Government To Prove You Wrong: From ACH
We discussed: the Mark Dankof's America World News Report; Adrian's Crazies Of The Week; Elizabeth Warren's petition to President Trump asking for the exoneration of Ethel Rosenberg; how Contact Tracing was invented by Lenin and subsequently practiced by Stalin and Mao Tse Tung; the H.R. 6666 Contact Tracing Bill; why America has an Electoral College; Twitter's suspension of Candace Owens; the socialist income of Bernie Sanders; and many other topics.
---

ACH (1251) Dr. Adrian Krieg And Mark Dankof Ė Generations With Adrian, Mark, And Andy #47: From the Andrew Carrington Hitchcock site
ACH salutes Leonard Bernstein of "Occupied West Bank Story" fame, one of the great composers.
---

UK Generations #44 with ACH, Krieg, and Dankof : From ACH
In today's show originally broadcast on April 20 2020, Andy presents "Generations" with his co-hosts Dr. Adrian Krieg and Mark Dankof for a show entitled, "Birthday Boy." We discussed: the Mark Dankof's America World News Report; Jimmy Carter's 1979 Executive Order handing over control of the country to FEMA in the event of a National Emergency; Joe Biden's recent extraordinary appearance on CNN; medicine as a money making racket; how Adam Schiff is trying to block the release of his Trump Impeachment records; the Pope's recent proclamation that the Coronavirus is God's response to our refusal to curb the use of fossil fuels; why Big Pharma are blocking the use of Hydroxychloroquine to treat the Coronavirus; and many other topics.
---

The Political Cesspool Radio Show: Mark Weber of IHR on Rewriting Southern History : From The Political Cesspool
Guest: Mark Weber Ė Mark Weber, Director of the Institute for Historical Review.
---

Fauci Should Be Fired, If Not By Trump, By the American People: From Ron Paul (Video)

---

ACH (1226) Dr. Adrian Krieg And Mark Dankof Ė Generations With Adrian, Mark, And Andy #42 Ė The Kunst Museum: From ACH

---

The National Intel Report with John Stadtmiller, April 3, 2020 Hour 2: Guest: Mark Dankof : From RBN
The venerable King of American Alt Right Radio, John Stadtmiller of @RBNLive , invites old friend Mark Dankof for Hour Two of The National Intel Report on Friday, April 3rd, 2010. @dmitrievaoo @PressTV @Tasnimnews_EN @RonPaul @Rutherford_Inst @CBausman @EMichaelJones1 @TradCatKnight Twitter: https://twitter.com/dankofmark/status/1246238909987766275?s=12 Guest: Mark Dankof Ė Mark Dankof's America | PANDEMIC PANIC, GOVERNMENT OVERREACH & IMPERIALISM, WAR, MIDDLE EAST CONFLICT
---

Patrick Slattery and Mark Dankof on National Bugle Radio for RBN: From RBN
Mark Dankof's News Summary for Patrick Slattery's NBR on @RBNLive emphasizes his own op-ed on Iran COVID Sanctions and @truthjihad @philipgiraldi @RonPaul and John W. Whitehead analysis for @Rutherford_Inst . @dmitrievaoo @PressTV @Tasnimnews_EN @RT_com @IrnaEnglish @RonPaul
---
Click here for more headlines
---
---

Learn more about KosChertified here in RamZ Paul's fun YouTube Video.
---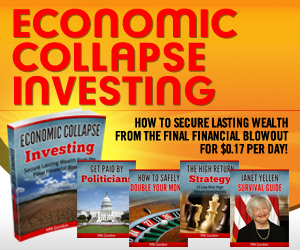 ---
---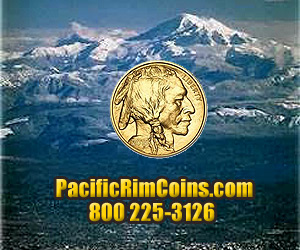 ---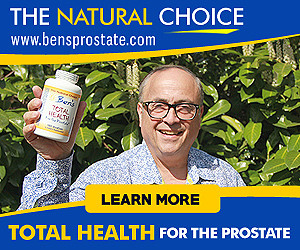 ---