---

U. S. Interested in Regime Change, Not Diplomacy With Iran: Ex-U.S. Senate Candidate Mark Dankof : Mark Dankof from Tasnim News Agency of Iran

---

Evo Morales Stood for Palestine, Shunned Israel : Ramzy Baroud from Gulf News

---

Earthquake Destroys MEK Headquarters in Albania : Balkans Post via Iran Interlink
There goes the Bed and Breakfast facility for Giuliani, Bolton, Pompeo, Cornyn, and Ed Rendell in Tirana. 😂😂😂
---

Albanian-based MEK Behind Violent Incidents in Iran : Mark Dankof from Tasnim News via Iran Interlink

---

Erdogan Personally Ordered the Russian SU-24 Shootdown : Dimitri Sudakov from Pravda

---

It's Us v Them on London Bridge but not yet in the Killing Fields of Syria : George Galloway from RT

---

Mark Dankof's Renewed Warning on Impeachment and Pence on Pearl Harbor Day : Mark Dankof from Vkontakte

---

IDF Chief Supports Idea of US-Israeli Defense Pact: From Sputnik

---

For a Narrow U.S.-Israel Defense Pact: JINSA
There is a new push for a formal military allience with Israel that could effectively place the U.S. military under Israeli command.
---

VIDEO: Edited Mark Dankof Segment on Bolivia: From Vkontakte
Read commentary closely. 👍👍👍
---
Click here for more headlines
---

RESPONSABILITY CLOSES USD 175 MILLION MICROFINANCE SECURITIZATION: responsAbility
This is who is paying for your country to be invaded, goy!
---

Swedish PM Won't Blame Immigrants for Surge In . . . Immigrant Crime : From RT

---

Illegal Alien Accused of Killing Father of 3 in DUI Hit and Run: From Breitbart
The Death Penalty by Hanging would certainly get the message across to Deported Illegals who return to commit heinous crimes.
---

The Globalists are Admitting Their Population Control Agenda, and That's a Bad Sign : Brandon Smith from Lew Rockwell

---

White Nationals = Aloha-Americans, NFW!: Daily Kos
Why are these people freaking out?
---

Dr. Martin Luther King, Jr. understood the spirit of aloha but David Duke does not!: NOQ Report
1/8 full-blooded Creek Indian from the mainland claims to be the sole arbitrator of the Aloha spirit. Because of course.
---

Guatemala: IFC Provides USD 10 Million for Fundaciůn Genesis to Expand Access to Finance for Micro and Small Business Entrepreneurs: FinDev Gateway

---

In Guatemala, lenders that were supported by USAID and the World Bank are now funding illegal migration: Washington Post
I thought these people just walked up here.
---

'He Looked Like He Was Dead': Family Of Man Paralyzed After Fight Outside McDonald's Unsure If He Will Walk Again: CBS Pittsburgh
When blacks attack whites and almost kill them, it's a fight. When blacks attack whites and the whites fight back, it's an attack by the whites.
---

Is scrutiny of American-Jewish intelligence staffers abating?: Times of Israel
Was there ever any scrutiny in the first place?
---
Click here for more headlines
---

Talmudic Tyranny: Philly's Top Lawyer is a Soros Puppet Bent on Letting Blacks Murder Whites : Eric Striker from Russia Insider

---

Thanks, but We'll Keep "Mother" and "Father": Putin Rejects PC Parents #1 and #2 Terminology : From RT

---

Drag Queen Story Hour: Jewish Groups Pushing Cross Dressing Psychopaths on Children : Kay Elle Lothbrook from National Justice via Russia Insider

---

Democrats Offering Passion over Proof in Impeachment Proceedings : Jonathan Turley from The Hill

---

The Democrats' Missed Opportunity on Impeachment: The Atlantic
(((Atlantic))) journalist (((Russell Berman))) fears that when House Judiciary Committee Chairman (((Jerrold Nadler))) brought in law professors (((Noah Feldman))) of Harvard, (((Michael Gerhardt))) of the University of North Carolina, and (((Pamela Karlan))) of Stanford, he just further polarized the impeachment issue, thus hurting his own cause.
---

Remembering Texe Marrs: Andy, Adrian, and Mark : From "Generations" on EuroFolkRadio from Andrew Carrington Hitchcock

---

Democratic Debate: a Very Bad Night for Tulsi Gabbard: The People's View (some website nobody's ever heard of)
All this sheep libs are bent out of shape that Tulsi was so awesome.
---

Haaretz: Push to Impeach Trump Led by Rabidly Russophobic Jews : Israel Shamir from Russia Insider

---

'Assassination Attempt': Bolivia's Morales Convinced Helicopter Malfunction Was an Attempt to Kill Him : From RT
This guy is absolutely paranoid. 😂😂😂
---

Ukrainian MP: Biden Group Take at $16.5 Million : Tyler Durden from Zero Hedge

---
Click here for more headlines
---
---
---
---
---
---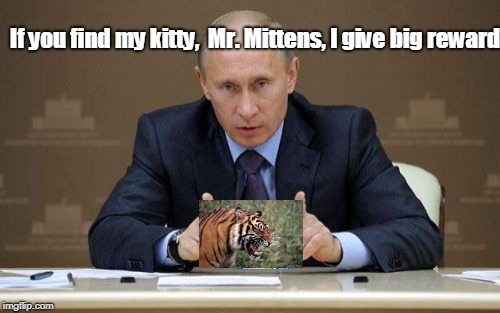 ---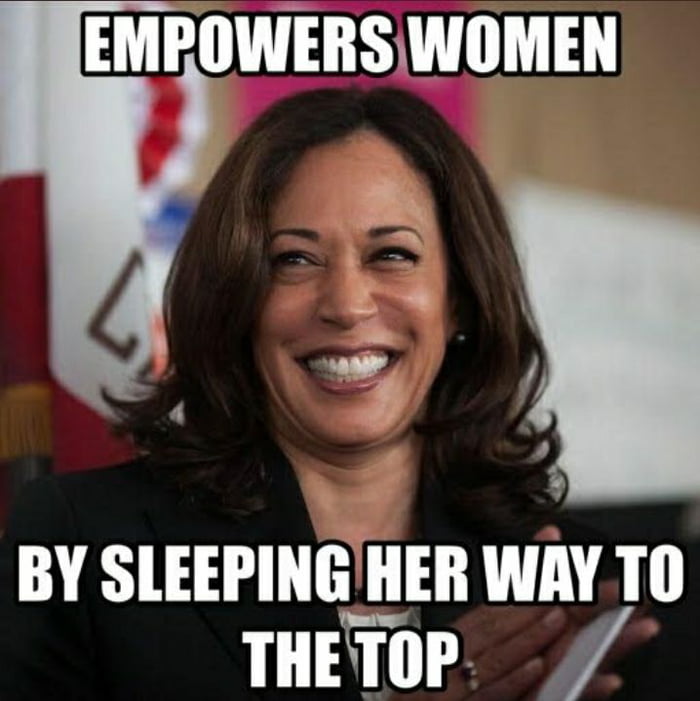 ---
When You're On Your Way Home After a Pride Weekend


: From A Sore Elephant
When You're On Your Way Home After A Pride Weekend.
---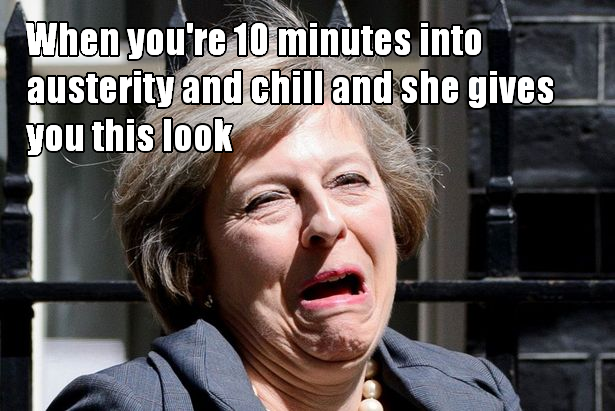 :

---
Click here for more memes
---

The Builders : Robert Gore from Straight Line Logic

---

White House intervenes in General Motors strike: Politico

---

Procter & Gamble writes down Gillette business but remains confident in its future: CNBC
This has to have something to do with Gillette's horrible anti-white MeToo ad.
---

Trump's Budget Deficits Could Double Obama's: Chuck Jones from Forbes

---

Trump's Budget Deficits Could Almost Double Obama's: Chuck Jones for Forbes

---

Facebook Wants Its Own Internet Currency: That Should Scare Us All: Rohan Grey from The Nation

---

A Bank With a $49 Trillion Exposure to Derivatives is Melting Down Before Our Eyes: From the Economic Collapse Blog

---

USMCA Faces Democratic Opposition in the House, Despite Hope for Ratification by Year End : Steve Byas from The New American

---

Goodbye, Dollar! It Was Nice Knowing You!: Philip Giraldi for the Strategic Culture Foundation

---

Global Indices: Bloomberg
All sorts of indices about a bunch of different markets.
---
Click here for more headlines
---

Dankof on Syria, Hong Kong, Iran, and Mexico: National Bugle Radio on RBN: December 3rd, 2019 : From RBN

---

Generations #24: Andy, Adrian, and Mark on Schifty Schiff and Other Shenanigans : From "Generations" on EuroFolkRadio

---

Andrew Carrington Hitchcock and Dr. M. Raphael Johnson on #CensorshipIsHate : From EuroFolkRadio

---

Dr. Matthew Raphael Johnson Joins Andrew Carrington Hitchcock to Discuss the Russian Revolution (The Myth of the 20th Century): From Russia Insider

---

Mark Dankof on TradCatKnight : From TradCatKnight via Vkontakte
The November 27th show includes Mark Dankof's takes on NWO Coup d'Etats and Methodologies and a salute to Dr. E. Michael Jones of Culture Wars as a new addition and needed addition to the Unz Review. Mark answers the question of what he's Thankful For as well.
---

Remembering Texe Marrs: Andy, Adrian, Mark on Generations #23 : From EuroFolkRadio and Andrew Carrington Hitchcock

---

Generations #22: Going Global! Patrick Slattery Joins Andy and Mark : From the Official Andrew Carrington Hitchcock Site
The show includes Mark Dankof's salute to the late Lutheran theologian and pastor, the Rev. Dr. Norman E. Nagel. See https://media.ctsfw.edu/Person/Details/208 and https://blogs.lcms.org/2019/obituary-rev-dr-norman-edgar-nagel-professor-emeritus-at-concordia-seminary-st-louis/. Via EuroFolkRadio, Dr. Nagel's legacy is transmitted globally to our listeners in the Middle East, Africa, Asia, and Russia, as well as our UK and USA fans perhaps new to Lutheran Theology and one of its Giantsóas a thinker, academic, and charitable Christian gentleman par excellence.
---

Patrick Slattery's bitchute channel: Bitchute

---

This week in the Jew d'etat, with Mark Dankof and Patrick Slattery: National Bugle Radio
National Bugle Radio with Patrick Slattery 11.1.19

Mark Dankof joins Patrick for a discussion of the "whistle blower" and the overwhelmingly Jewish push to overthrow Donald Trump and cement perpetual gayness and war for Israel.
---

Remembering the Late, Great Stephen Mitford Goodson: Show 765 of the Andrew Carrington Hitchcock Show : Dr. Peter Hammond from the Andrew Carrington Hitchcock Official Page
For all supplemental links for the Stephen Mitford Goodson life, legacy, and mysterious passing, see Mark Dankof's VK link at https://vk.com/wall468804996_5778. Mark's own interaction in South Africa with Stephen Goodson will be discussed with reference to these articles, reviews, and podcasts on the next edition of "Generations" on EuroFolkRadio with Dr. Adrian Krieg and Andrew Carrington Hitchcock.
---
Click here for more headlines
---

Report: Vatican Invests $1 Million in Elton John Biopic ĎMen in Blackí: From RT
How much longer do sincere, godly Catholic traditionalists put up with this?
---

Poland's Ruling Elite Wants to Hand 30% of Residential Property to "Holocaust " Survivors : Paul Mieczyslaw from Russia Insider

---

Twitter's Shadow Banning : From RT

---

Western Christianity Aid to Eastern Christianity: Too Little, Too Late : Elias Sami from the Strategic Culture Foundation

---

Virginian Dems to Pass Bill Outlawing Unarmed Martial Arts Training and Firearms Instruction and Self-Defense Training: responsAbility
AKSHUALLY, the law already on the books potentially could outlaw firearm and martial arts training, but has not been enforced that way. This new bill would extend the law to potentially ban any parade or public demonstration deemed to "intimidate" others.
---

About Jerry Nadler, before weight reduction surgery: UGA Sports
The 5'4" tall Congressman weighed 338 pounds
---

Review Article: The Preus Brothers, Herman Otten, Jr. and the Purge of Missouri : Matthew Becker of Valparaiso University from Day Star Journal
Valparaiso University academic Matthew Becker reviews James Burkee's doctoral thesis, "Pastors and Politics: The Conservative Movement in the Lutheran Church-Missouri Synod, 1956-1981." Becker's port-of-center perspective is of interest to historians of the period who have chronicled the developments in the Missouri Synod which continue to reverberate today. National Bugle Radio News fans and RBN listeners will note a link at the bottom of this post to Mark Dankof's acknowledgement of the passing of Christian News editor, Herman Otten, Jr., who is a pivotal part of the story of this titanic struggle in American church history.
---

A Debate: Was the Bolshevik Revolution a Largely Jewish Movement?: Jonas E. Alexis from VT

---

The Persecution of Pšivi Ršsšnen: Rod Dreher from TAC
A Finnish lawmaker with the Christian Democratic Party and a practicing traditional Lutheran is threatened with prosecution and prison for questioning LGBTQ on the basis of Romans, chapter one and the historic position of the Lutheran Church now being undermined by apostates in a post-Christian Finnish Lutheran Church.
---

DNA Test: Hunter Biden is the Father of an Arkansas Baby : From the Arkansas Democrat Gazette
Mark Dankof: " The Mother is a Ukrainian Hillbilly. 😂😂😂🤠🤠🤠"
---
Click here for more headlines
---
---

Learn more about KosChertified here in RamZ Paul's fun YouTube Video.
---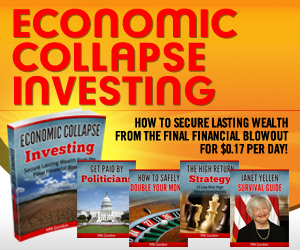 ---
---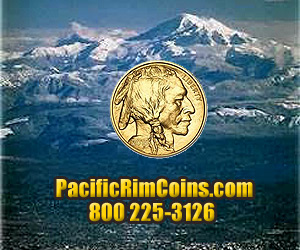 ---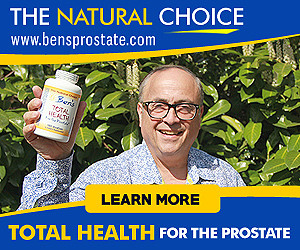 ---