---

The CIA's Murderous Practices, Disinformation Campaigns, and Interference in Other Countries Still Shape the World Order and U.S. Politics: Glenn Greenwald from The Intercept
This propaganda was sustainable because the recent history and the current function of the CIA has largely been suppressed. Thankfully, a just-released book by journalist Vincent Bevins — who spent years as a foreign correspondent covering two countries still marred by brutal CIA interference: Brazil for the Los Angeles Times and Indonesia for the Washington Post — provides one of the best, most informative and most illuminating histories yet of this agency and the way it has shaped the actual, rather than the propagandistic, U.S. role in the world. Entitled "The Jakarta Method: Washington's Anticommunist Crusade and the Mass Murder Program that Shaped Our World," the book primarily documents the indescribably horrific campaigns of mass murder and genocide the CIA sponsored in Indonesia as an instrument for destroying a nonaligned movement of nations who would be loyal to neither Washington nor Moscow.
---

A Death in Herzliya: Mystery Remains About the Death of the Chinese Ambassador: Philip Giraldi from the Unz Review
Du was no ordinary diplomat. He was very experienced, having served for thirty years in the Foreign Ministry. He had been posted to Ukraine prior to Israel and he was noted for his aggressiveness in advancing Chinese interests through investments in infrastructure and in co-production projects, seeking to undercut U.S. influence in both countries. China is currently the largest investor in Israeli infrastructure and the activity of Du and his predecessors in Israel has, to say the least, irked the Trump White House. The New York Times describes the tension between the two nominal allies as follows: "China has been investing heavily in Israel in recent years, taking stakes in hundreds of technological start-ups and acquiring a controlling interest in the dairy food-processing company Tnuva. But Israel has antagonized Washington by allowing Chinese companies to make major infrastructure investments in recent years, including in sensitive locations. A company majority-owned by the Chinese government has signed a 25-year lease to run Israel's commercial seaport in Haifa, a frequent port of call for the United States Navy, beginning in 2021. And near Israel's Palmachim air force base, a Hong Kong-based company, Hutchison Water International, is a finalist to build a desalination plant that Israel says will be the largest in the world. Trump administration officials have repeatedly warned Israeli officials that intelligence sharing between the two close allies could be impaired or compromised over such investments by China." And Pompeo as well as other Trump administration officials also have had a stronger message that they have been delivering to all of Washington's presumed allies. Pompeo again made clear the warning to Israel: do not install equipment from Huawei – a Chinese telecom conglomerate that operates globally – in developing a new, next-generation 5G telecommunications network. Washington
---

INSIDE THE INFLUENTIAL EVANGELICAL GROUP MOBILIZING TO REELECT TRUMP: Lee Fang from The Intercept
United in Purpose is a group on the religious right that worked to grow evangelical support for Donald Trump in 2016. UIP's 2020 strategy, as discussed on an April call, is to target religious Latino and African American voters. Ralph Reed boasted of "data partners" who had identified 26 million key voters in battleground states, about three-fourths of whom they could target via Facebook. Ken Eldred of Inmac/Epicenter, United in Purpose, UIP's 2020 election plan — which it calls "Ziklag," Family Research Council, the arch-conservative family values think tank led by Tony Perkins, Rep. Bob McEwen, R-Ohio, an active member of the religious right through his role in convening the Council for National Policy, Wellspring Committee, the same mysterious nonprofit that financed the television advertising campaign to confirm Judge Brett Kavanaugh, Maj. Gen. Vernon B. Lewis Jr., who retired from the military to found MPRI, a defense contractor sold to L-3 Communications, and another defense consulting firm called Cypress International, George Seay, a major GOP donor and chief executive of Annandale Capital, a global investment firm, has hosted Ziklag events for members of UIP, UIP's Brian Burch of UIP and CatholicVote/ on minority outreach, Marjorie Dannenfelser, who leads the Susan B. Anthony List, an anti-abortion advocacy group active in GOP elections, recently joined UIP as an ally for outreach; In January, Trump launched "Evangelicals for Trump" at King Jesus International Ministry, a largely Latino megachurch in Miami led by Pastor Guillermo Maldonado, a prominent evangelical leader. UIP was founded by Bill Dallas, a former model, San Francisco real estate investor, and technology entrepreneur, who became a born-again Christian while serving a prison sentence for embezzlement. One of the first businesses Dallas founded after leaving San Quentin State Prison was the Church Communication Network, a satellite and online network to broadcast church programming. Dallas now runs Pioneer Solutions, a data-mining operation used to find and activate religious voters. In 2015, an information technology researcher stumbled upon a trove of demographic information on voters affiliated with Pioneer Solutions, including information on gun ownership and whether or not an individual had a "Bible lifestyle." The inadvertent data leak featured information covering 191 million U.S. citizens. "Geofence." Kelly Kullberg, another UIP official and the founder of a group called the American Association of Evangelicals, Reid Rutherford, a solar energy executive, George Barna, a pollster,. UIP, though not a well known group, has emerged in recent years as the essential conduit connecting the religious right to the Trump administration. "While few Americans know about United in Purpose," noted Katherine Stewart, the author of "The Power Worshippers," a new book on the Christian nationalist movement and its takeover of the Republican Party, "the organization has claimed to know at least something about all or most American voters."
---

Archaeologists say they found town where future King David took refuge from Saul: From the Times of Israel
As recorded in the Hebrew Bible, David settled at Ziklag for 14 months under the patronage of the Philistine King Achish of Gat, with 600 of his men and their families, and used it as a base to raid neighboring peoples. . . . Later in the Hebrew Bible, in the Book of Nehemiah, the town is mentioned again as a base for Jews who returned from Babylon. . . .
---

US wars for Israel: NewAge
The view from Bangledesh.
---

Media, NGOs Outraged as Hungary Defines Sex as Biological: From Breitbart
Activists and the media claim Hungary is being driven "back towards the dark ages" after the country voted to define gender based on biological sex. According to the latest wave of establishment fury against the central European nation, transgender people will "flee" Hungary or else be driven to suicide by the law, which passed on Tuesday after a 134 to 56 parliamentary vote. Minister of the Prime Minister's Office, Gergely Gulyás, had responded to attacks with a letter last month insisting that Hungary "guarantees everybody's fundamental rights", adding that the measures relating to gender would ensure "legal clarity in harmony with the constitution". NGOs and mainstream media outlets characterised the country's right-wing populist leader, Viktor Orbán, as an "autocrat" in pushing through the legislation, which defines gender as "biological sex based on primary sex characteristics and chromosomes". Amnesty International, funded by far-left billionaire and aggressive opponent of Orbán, George Soros, issued a statement on Tuesday alleging the law "pushes Hungary back towards the dark ages". The group claimed it will "deepen an already intolerant and hostile environment faced by the LGBTI community", according to The Guardian. The Háttér Society, a transgender activist group which is also sponsored by Mr Soros, said the law "clearly violates international human rights norms". They noted that the bill "has gained both national and international attention" including criticism from several United Nations (UN) officials as well as from a variety of so-called "human rights" groups.
---

Cyberattack: Anti-Israel message takes over multiple Israeli websites: From the Jerusalem Post
Hundreds of Israeli websites were the target of a cyberattack on Thursday morning, their home pages being replaced with an anti-Israel video and message in Hebrew and broken English: "The countdown of Israel destruction has begun since a long time ago [sic]." The bottom of the page credited a group called "Hackers_Of_Savior" for the attack. The page title was changed to "Be Ready for a Big Surprise" in Hebrew. Visitors to the sites were asked to allow access to their cameras. "This is a combined attack that tries not just to harm Israeli sites and to disturb the economy from operating, but also tries to gain personal information from users that enter these sites through control of the users' cameras, which would allow the recording of personal information and pictures of thousands of Israelis," according to Avitar Gat, digital systems operator at the Zeliger Shomron PR agency.
---

The Massoud Rajavi Biography: From Iran Interlink
Enter the sinister world of the MEK-MKO and that of their pals Pompeo, Giuliani, Bolton, Cornyn, and MOSSAD. Meet the leading suspects in the death of Iranian cartoonist Behnam Bahrami.
---

What Does Winning Mean in a Forever War? : Pat Buchanan from Buchanan.org
When it comes to spending lives and treasure indefinitely we find we have no vital interest in whether these lands we occupy are ruled by monarchs, democrats, dictators or demagogues… If they don't attack us, why do we not just leave them be?
---

Will Trump Really Start Two Wars Instead of "Just" One?: The Saker from the Unz Review
The US has embarked on a new policy to justify its acts of piracy on the high seas with something called Visit, Board, Search and Seizure (VBSS) all under the pretext of the war on drugs.
---
Click here for more headlines
---

The Systemic Collapse of the US Society Has Begun: The Saker from the Unz Review
Then there is what Solzhenitsyn called the "decline of courage" in the West: the vast majority US politicians have basically lost the ability to criticize Blacks, even when it is quite obvious that many of the current problems of the Black population of the US are created by Blacks themselves. . . . Irrespective of whether either faction will succeed in instrumentalizing the riots, what we are seeing today is a systemic collapse of the US society. That is not to say that the US will disappear, not at all. But just like it took the Soviet Union a decade or more to fully collapse (roughly from 1983-1993), it will take the US many years to fully crash. And just like a New Russia eventually began taking form in 1999, there will be a New US coming out of the current collapse. Total and final collapses are very rare, mostly they just initiate a lengthy and potentially very dangerous transformation process, the outcome of which is almost impossible to predict. . . . Finally, a "rematch" between North and South is not possible either because the modern US is not really split along North/South lines anymore. In terms of geography, there is somewhat of a "Big cities vs rural USA" split, but it takes place in both the north and the south of the country. Instead, what we do observe is a social breakup of the US into "zones" some of which will be doing much better than others (big cities with a strong Black population fare the worst, mostly White small towns fare best; that is even true within the same state). . . .
---

Minn cops trained by Israeli police, who often use knee-on-neck restraint: Alison Weir

But it's okay guys, it's plucky little Israel!
---

No More Money for the Police. Redirect it to emergency response programs that don't kill black people.: New York Times
Cops be all rassiss and sheeeiiit.
---

How can incarceration rates be racist if they reflect the ACTUAL crime rates?: Conservative Review

---

God Gave Me Anointed Vagina, Sleep With Me And Get Healed – Pastor Veronica: From Expressive Info
The founder of Life of Faith and Prosperity Ministry, Asaba, Delta State, Pastor Veronica has said that God gave her anointed vagina as a solution to men who have infertility problems. The clergywoman made the claims while delivering a sermon during a church service. According to her, any man who sleeps with her will be healed of his fertility problem. She added that her mission on earth is to cure fertility problems in men which happens anytime her body fluid touches a man's pen!s. To make the information available to those who were not in her church, she also took to Facebook to share the message. Read her post below. Patrick Slattery: "Don't go anywhere near this Riot!" 🤠🤠🤠
---

Don't go anywhere near these riots! Tell everyone to stay away!: A message from Patrick Slattery
This cannot be emphasized enough. Obviously we are engaged in a struggle for the future of our civilization, and so it is natural that when people see it crumbing they are going to want to "do something." But there is absolutely nothing to be gained from any of us doing anything in proximity to these riots. Mayor of Minneapolis Jacob Frey is already making the ridiculous and unsubstantiated allegation that somehow white supremacists and foreign (read Russian) agents are behind this:

"We are now confronting white supremacists, members of organized crime, out of state instigators, and possibly even foreign actors to destroy and destabilize our city and our region." Why would any of us want to volunteer to be Jacob Frey's patsy? Obviously no reader of this site would, but if you know any MAGA people or other normies who want to go down and wave an American flag or counter-demonstrate in any way, don't let them. These riots won't last forever, and when the smoke clears we need as many people as possible to see clearly who is responsible for the chaos.

–Patrick Slattery, May 31, 2020
---

*SHOCK* FOIA Documents Reveal Government Lies and Sabotage of Charlottesville Protest: JasonKessler.us

---

20-year-old beating suspect was moved to nursing home because he has COVID-19, says father: WXYZ Detroit
The suspect's father said his son has mental health issues and a pending assault case in Washtenaw County. He has posted an anti-white, black supremacist video on social media. He began hearing voices and that's when he was taken to from his group home to the hospital, where he was diagnosed with COVID-19. So naturally he was taken to a nursing home to share a room with frail 75-year-old white veteran. That's how science informs Governor Gretchen Slutmore's decisions.
---

New video shows Ahmaud Arbery at construction site just before death: WJXT/CNN
Just because there is video evidence that the black guy had trespassed numerous times on the construction site and attacked the men who shot him does't mean he didn't do nothing.
---

EX-RUSSIAN INTEL OFFICER: Depopulation agenda is real: From You Tube
Thanks to ACH of UK "Generations" for the tip.
---
Click here for more headlines
---

The Media Has Conveniently Forgotten George W. Bush's Many Atrocities: James Bovard from Lew Rockwell

---

COVID-19 and Riots: The Operational Connection : Jon Rappoport from Lew Rockwell

---

'Everything Is Gone': Looting Strikes a Second Blow to Reeling Businesses in Minority Neighborhoods: From the Wall Street Journal
Along Philadelphia's 52nd Street corridor, mom-and-pop stores suffered major damage. Many had been gearing up for revival after weeks of coronavirus shutdowns, and some now face the prospect of months before reopening, if ever.
---

Robert E. Lee statue and Daughters of Confederacy building attacked by Richmond protesters: From the Washington Post
On a night of violence in the former capital of the Confederacy, protesters targeted Richmond's fraught history as they decried the killing of George Floyd  — a scene repeated in Charleston, S.C., Raleigh, N.C. and other Southern cities. The statue of Confederate Gen. Robert E. Lee, which towers over Monument Avenue in Richmond, was covered with graffiti, including the phrases "No More White Supremacy," "Blood On Your Hands" and "Black Lives Matter." The Stonewall Jackson, JEB Stuart and Jefferson Davis memorials were also defaced. A noose hung from the statue of Davis, who was the president of the Confederacy and an ardent defender of slavery.
---

When Law Enforcement Takes a Knee: What do Democrat Bedwetters Say About Gun Control Now?: From Mark Dankof
Disarming the innocent while defunding the police??? Philadelphia on West 52nd Street: Who Are the Victims? https://www.wsj.com/articles/looting-is-second-blow-for-reeling-businesses-especially-in-minority-neighborhoods-11591214595
---

Garcia: Brehm is now an outcast in her own party: Gilbert Garcia from the San Antonio Express News
This time, Cynthia Brehm went too far. This time, the Bexar County Republican Party chair crossed an invisible but unmistakable line. This time, her conspiracy mongering was too toxic for the leadership of her party to stomach, too disturbing for them to publicly ignore. As a result, Brehm has gone from being merely a divisive figure in her party to being isolated on her own political island. Greg Abbott, John Cornyn, Ted Cruz, Chip Roy, Donna Campbell and Trish DeBerry have all called for Brehm to resign. In a since-deleted Facebook post, Brehm suggested that the killing of George Floyd by a Minneapolis police officer — an act of such sadistic brutality that it drew near-universal condemnation — was a staged event carried out to undermine the "rising approval rating of President Trump in the black community." You would be hard-pressed, even in this age of political absurdity, to find a more absurd and nonsensical sentence than the following one from Brehm: "I think there is at the very least the 'possibility' that this was a filmed public execution of a black man by a white cop, with the purpose of creating racial tensions and driving a wedge in the growing group of anti deep state sentiment from common people, that have already been psychologically traumatized by COVID-19 fears."
---

National Justice Exclusive: Brooklyn Based "Antifa" Network Helping Organize Violence Across the Country: Eric Striker from Unz Review
The mainstream media has played its role in intentionally obfuscating who exactly the groups inciting the rioting and killing are by claiming "antifa" is not a group, which is a malicious half-truth. Law enforcement sources, Andy Ngo, and Fox News have identified two organizations as playing an active role in the carnage: The Revolutionary Abolitionist Movement and The Base. These two groups are interlinked, and currently encouraging and organizing the violence in the New York City area.
---

Mark Dankof to Clinton/Obama DOJ Spokesman Brian Fallon: Defund the Police? Happy Flag Waving : From Mark Dankof

---

Colin Powell, Kenneth Adelman, and The Cakewalk Boardgame : From Mark Dankof
🤠🤠🤠🤠🤠🤠🤠 Sent to The Suspects at Their Expense. 🍺🍺🍺🍺🍺🍺🍺
---

Facebook to label Russia's Sputnik, Iran's Press TV and China's Xinhua News: Katie Paul from Sydney Morning Herald
San Francisco: Facebook will start labeling Russian, Chinese and other state-controlled media organisations as "state media", and later this northern summer will block any ads from such outlets that target US users, it said on Thursday. The world's biggest social network will apply the label to Russia's Sputnik, Iran's Press TV and China's Xinhua News, according to a partial list Facebook provided. The company will apply the label to about 200 pages at the outset. (Mark Dankof to Listeners and Readers: Look at the photo: What is the Münicher Sicherheitskonferentz? See: https://securityconference.org/en/publications/munich-security-report-2020/ " The Munich Security Report features a number of exclusive and unpublished materials. For the preparation of the report, the Munich Security Conference Foundation collaborated with renowned partner institutions, including the Armed Conflict Location & Event Data Project (ACLED), The Brookings Institution, The Chicago Council on Global Affairs, International Crisis Group, The International Institute for Strategic Studies (IISS), Mercator Institute for China Studies (MERICS), McKinsey & Company, Pew Research Center, Stockholm International Peace Research Institute (SIPRI), and the Zentrum für Osteuropa- und international Studien (ZOiS)." Zio-Media gets a Free Pass from the Münchener Sicherheitskonferentz! Surprise, Surprise! The New World Order doesn't want you reading what the Russians, Iranians, the Chinese, and others have to say. Zuckerberg's favorite year is "1984." 😉😉😉
---
Click here for more headlines
---

housands of demonstrators protesting police brutality expected in DC Saturday: WTOP Washington
This will provide a staging grounds for a possible Antifa attack on the White House.
---

George Floyd Criminal Past Arrest Timeline/History/Record of Robbery, Baggie, Gun Pregnant and All Details: The Courier Daily
At the time of his arrest, he allegedly dropped a white bag onto the sidewalk. The white bag is believed to have contained cocaine or some illegal drug. You can watch the video from the linked article.
---

Esper orders remainder of active duty troops in Washington region back to home base: CNN (aka Very Fake News)
Clearly Secretary of Defense Mark Esper is trying to facilitate an zerg rush on the White House this weekend. Look at the all the streets surrounding the White House that will be closed to traffic so hundreds of thousands of human shield protesters can keep assistance from reaching the White House:
---

What is Krav Maga?: From Wikipedia
Krav Maga (/krɑːv məˈɡɑː/; Hebrew: קְרַב מַגָּע [ˈkʁav maˈɡa(ʔ)], lit. "contact combat") is a military self-defence and fighting system developed for the Israel Defense Forces (IDF) and Israeli security forces derived from a combination of techniques sourced from Aikido, Boxing, Wrestling, Judo, and Karate. Krav Maga is known for its focus on real-world situations and its extreme efficiency. It was derived from the street-fighting experience of Hungarian-Israeli martial artist Imi Lichtenfeld, who made use of his training as a boxer and wrestler, while defending the Jewish quarter against fascist groups in Bratislava, Czechoslovakia, during the mid-to-late 1930s.In the late 1940s, following his migration to Palestine, he began to provide lessons on combat training to what was to become the IDF.
---

Battle Hymn of the Gesundheits Fuhrers: Sickness is the Health of the State : David Stockman from Lew Rockwell

---

Antifa Briefing Manual in Portland? 5 Pages : From Mark Dankof

---

Arresting reporters at a protest is an affront to the First Amendment: By Brian Stelter, CNN
Brian Stelter is the Jew wannabe that Tucker calls "Jeff Zucker's Eunuch. By the way, not only is CNN fake news, but CNN.com is a malware site that will slow down your computer as well as your brain.
---

Masks: Are There Benefits or Just a Comfort Prop? Let Th Facts Speak : Jennifer Giustra-Kozek from Lew Rockwell
Must read. Well written with good documentation and argumentation.
---

Pennsylvania's Transgender Health Secretary Focusing on Gender Identity in Collection of Coronavirus Data: From Breitbart News
Gov. Tom Wolf's (D) office this week announced that the state's health department, under transgender Health Secretary Rachel Levine, is focusing on gender identity and sexual orientation or expression in the state's collection of coronavirus data. 🤠🤠🤠🤠🤠🤠🤠
---

A Thousand Years as A Watch in the Night: The Psalm of Moses and the Life and Times of Bruce Fields and Stephen Wiest: From Mark Dankof's America
This past month marked the passing of African-American evangelical theologian and professor, Dr. Bruce Fields, with whom I studied as a peer at Trinity Evangelical Divinity School in suburban Chicago a lifetime ago. Two other peers from that era have passed away years before anyone could have imagined it. John Eppler was one. The second was Lutheran theologian and pastor par excellence, Stephen Wiest. Michael James Hill has written of the Wiest passage from this life to an eternity with Christ. Gottesdienst has thankfully preserved a Wiest homily for the Feast of St. Michael, delivered in 1996 and published by the latter a year later. See https://twitter.com/dankofmark/status/1262793764944445440?s=12 for Mark Dankof on TradCatKnight on May 19th, 2001, where this story was discussed among many others.
---
Click here for more headlines
---
---
---
I just miss her...
---
---
---
Tulsi Gabbard surfing out of the sea foam.
---
---
---
---
---
Click here for more memes
---

Doctors With Hacksaws: How The Donald's Civil War-Style Surgeons Amputated the Economy : David Stockman from Lew Rockwell

---

Moderna Falls From Record as Euphoria of Vaccine Data Wears Off: Bloomberg
Moderna conducted this vaccine trial in collaboration with Fauci's National Institutes of Allergy and Infectious Diseases. Also, it's chief medical officer is an Israeli. And it's top executives sold off their own shares at the top.
---

Ben Carson: This economic crisis was 'intentional': Fox and Friends
You'd think this guy would be smart enough to know that he's not allowed to speak common sense in public. Isn't he a rocket scientist or something?
---

The Coming Breakdown Of U.S. & Global Markets Explained… What Most Analysts Miss: Talk Markets
As talked about on National Bugle Radio
---

And They're Gone! The Obscenity of Dr. Fauci's Jobs-Maggedon : David Stockman from Lew Rockwell
Check these staggering statistics and charts.
---

Treasury says April-June borrowing will be a record $2.99T: From AP and KSAT San Antonio
WASHINGTON – The economic paralysis triggered by the coronavirus pandemic is forcing the U.S. Treasury to borrow far more than it ever has before — $2.99 trillion in the current quarter alone. The amount is more than five times the government's previous record borrowing for a quarter, $569 billion, set in the depths of the 2008 financial crisis. It also dwarfs the $1.28 trillion the government borrowed in the bond market for all of 2019.
---

David Stockman on the Destruction of the Financial Markets and What it Means for You: David Stockman from Lew Rockwell

---

Why the US Federal Reserve turned again to BlackRock for help: Financial Times

---

Oil Crashes 57%, On Track for Lowest Close on Record : Jonathan Garber from Fox Business
The May contract is a "horror show" and "heading into the worst delivery situation in history," Phil Flynn, senior market analyst at Price Group Futures, told FOX Business. "With demand still dead and OPEC+ cuts not hitting fast enough, the market looks like it has no bottom."
---

We Should Have Let The 'Too Big' Fail In 2008: Gene Callahan from TAC

---
Click here for more headlines
---

ACH (1256) Dr. Adrian Krieg And Mark Dankof – Generations With Adrian, Mark, And Andy #48 – Just When You Think It Cannot Get Any Worse Along Comes The Government To Prove You Wrong: From ACH
We discussed: the Mark Dankof's America World News Report; Adrian's Crazies Of The Week; Elizabeth Warren's petition to President Trump asking for the exoneration of Ethel Rosenberg; how Contact Tracing was invented by Lenin and subsequently practiced by Stalin and Mao Tse Tung; the H.R. 6666 Contact Tracing Bill; why America has an Electoral College; Twitter's suspension of Candace Owens; the socialist income of Bernie Sanders; and many other topics.
---

ACH (1251) Dr. Adrian Krieg And Mark Dankof – Generations With Adrian, Mark, And Andy #47: From the Andrew Carrington Hitchcock site
ACH salutes Leonard Bernstein of "Occupied West Bank Story" fame, one of the great composers.
---

UK Generations #44 with ACH, Krieg, and Dankof : From ACH
In today's show originally broadcast on April 20 2020, Andy presents "Generations" with his co-hosts Dr. Adrian Krieg and Mark Dankof for a show entitled, "Birthday Boy." We discussed: the Mark Dankof's America World News Report; Jimmy Carter's 1979 Executive Order handing over control of the country to FEMA in the event of a National Emergency; Joe Biden's recent extraordinary appearance on CNN; medicine as a money making racket; how Adam Schiff is trying to block the release of his Trump Impeachment records; the Pope's recent proclamation that the Coronavirus is God's response to our refusal to curb the use of fossil fuels; why Big Pharma are blocking the use of Hydroxychloroquine to treat the Coronavirus; and many other topics.
---

The Political Cesspool Radio Show: Mark Weber of IHR on Rewriting Southern History : From The Political Cesspool
Guest: Mark Weber – Mark Weber, Director of the Institute for Historical Review.
---

Fauci Should Be Fired, If Not By Trump, By the American People: From Ron Paul (Video)

---

ACH (1226) Dr. Adrian Krieg And Mark Dankof – Generations With Adrian, Mark, And Andy #42 – The Kunst Museum: From ACH

---

The National Intel Report with John Stadtmiller, April 3, 2020 Hour 2: Guest: Mark Dankof : From RBN
The venerable King of American Alt Right Radio, John Stadtmiller of @RBNLive , invites old friend Mark Dankof for Hour Two of The National Intel Report on Friday, April 3rd, 2010. @dmitrievaoo @PressTV @Tasnimnews_EN @RonPaul @Rutherford_Inst @CBausman @EMichaelJones1 @TradCatKnight Twitter: https://twitter.com/dankofmark/status/1246238909987766275?s=12 Guest: Mark Dankof – Mark Dankof's America | PANDEMIC PANIC, GOVERNMENT OVERREACH & IMPERIALISM, WAR, MIDDLE EAST CONFLICT
---

Patrick Slattery and Mark Dankof on National Bugle Radio for RBN: From RBN
Mark Dankof's News Summary for Patrick Slattery's NBR on @RBNLive emphasizes his own op-ed on Iran COVID Sanctions and @truthjihad @philipgiraldi @RonPaul and John W. Whitehead analysis for @Rutherford_Inst . @dmitrievaoo @PressTV @Tasnimnews_EN @RT_com @IrnaEnglish @RonPaul
---

ACH (1221) Dr. Adrian Krieg And Mark Dankof – Generations With Adrian, Mark, And Andy #41 – Edumacation: From ACH
In today's show originally broadcast on March 30 2020, Andy presents "Generations" with his co-hosts Dr. Adrian Krieg and Mark Dankof for a show entitled, "Edumacation." We discussed: the Mark Dankof's America World News Report; the social distancing, or rather lack of, in the U.S. Congress; the Coronavirus in Europe; how the gun grabbers are trying to exploit the Coronavirus crisis; how Mexicans are demanding a crackdown on Americans crossing the border due to the Coronavirus; and many other topics.
---

ACH (1216) Dr. Adrian Krieg – Generations With Adrian And Andy #40 – TradCatKnight With Special Guest Eric Gajewski: From ACH
In today's show originally broadcast on March 23 2020, Andy presents "Generations" with his co-host Dr. Adrian Krieg for a show entitled, "TradCatKnight With Special Guest Eric Gajewski." We discussed: Eric's TradCatKnight show and website which is ranked one of the most popular Traditional Catholic shows and websites in the world; how the Catholic Church has been hijacked; the Coronavirus Bill; the U.S Government's plan to access all encrypted email; Hunter Biden's Secret Service protection; how the Italian Medical System is going to restrict access to ventilators to people below the age of 60; the official lockdown coming in Ohio from midnight tonight; the Catholic Prophecy of a global economic collapse followed by massive civil unrest; anomalies surrounding the 2010 Census; the calls to get rid of the paper money system; Revelations of the Third Secret of Fatima; the vaccine agenda; the coming of the Anti-Christ; the Anti-Pope; the Catholic Prophecy that Rome is going to be destroyed; how the New World Order wants to get rid of all Christians; the significance of the Notre Dame fire; why Planet X is still on the horizon; and many other topics.
---
Click here for more headlines
---
---

Learn more about KosChertified here in RamZ Paul's fun YouTube Video.
---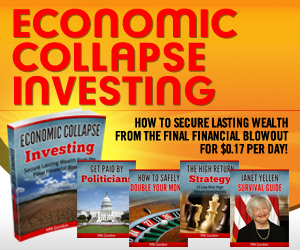 ---
---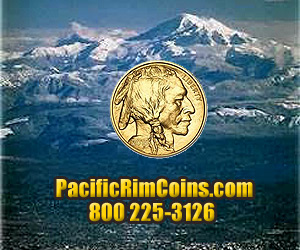 ---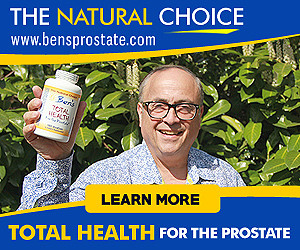 ---