---

'Civil war is brewing in France and you know it': French military launches another salvo at Macron with new open letter: From RT
A group of active French military personnel has published a new open letter to the country's president Emmanuel Macron, warning him of a "civil war" brewing in the country after all the "concessions" he's made to Islamism. The letter, published in the conservative Valeurs Actuelles magazine late on Sunday, strikes a similar tone to the message published by the same outlet last month. Unlike the previous one, which was signed by 25 retired generals and active-duty soldiers, the new letter is anonymous and is open for signing by the general public. As of noon on Monday, it had attracted over 100,000 signatures.
---

Anger as ex-generals warn of 'deadly civil war' in France: BBC
Could it be happening?
---

Victoria "F@&k the EU" Nuland is now the top ranking diplomat at the state department.: Zero Hedge
We are all fu@&ked now!

Anyway, read this article. It's a very good biography and shows how dangerous she really is.
---

Ukraine Can Work to Meet Standards to Become NATO Member, State Dept Says: From Sputnik International
Amid the most recent tense moment, as Russian forces conducted awareness drills in the country's south and west several weeks ago, Ukrainian President Volodymyr Zelenskyy remarked that Ukraine joining NATO was "the only way to end the war in Donbas. The MAP [membership action plan for joining NATO] will be a real signal for Russia."
---

LAVROV EXPLAINED RUSSIA'S POSITION ON UKRAINE: From Donbass Insider
Fascinating new source for National Bugle Radio and RBN listeners.
---

ISRAEL SEEKS AN UNCHECKED NUCLEAR MONOPOLY: The Tehran Times Interview with Mark Dankof: From South Front
South Front is a must site to learn the real story on what Zionist Neo-Cons don't want you to know on Russia, Ukraine, Iran, Syria, Libya, Iraq, Afghanistan—You name it.
---

Ma'Khia Bryant: Protesters gather at Columbus police headquarters after Black teenager fatally shot by officer: Yahoo News
It's not safe in this country for a black person to stomp on the skull of stab the throat of someone anymore!

---

Russia & Belarus Say US-Backed "Assassination" & "Coup" Attempt Against Lukashenko Thwarted: Zero Hedge
This is nothing but hate for the awesomeness of the combover!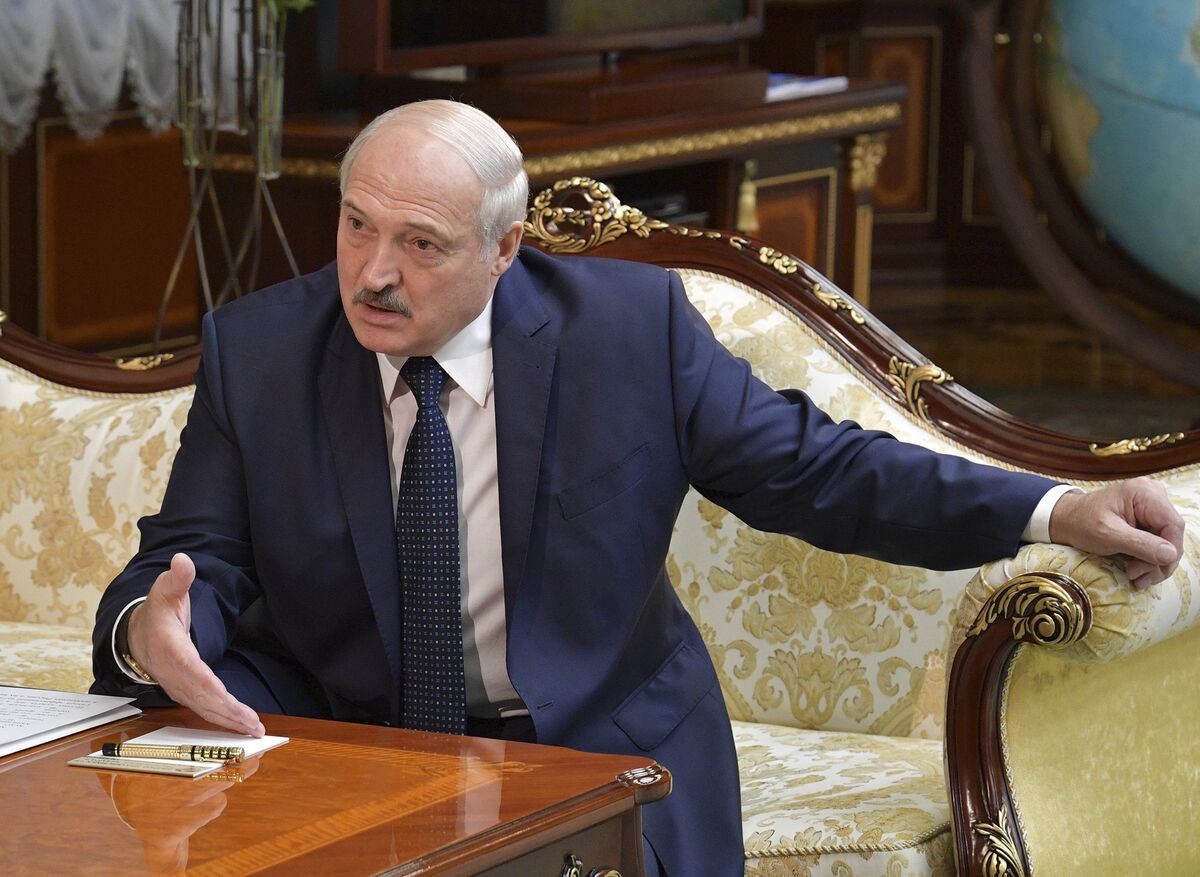 ---

Heavy Shelling Is Being Reported In Ukraine As Russian Television Discusses A Possible "Nuclear Strike": The Economic Collapse Blog

---

China's Real Threat Is to America's Ruling Ideology: RICHARD HANANIA, Palladuim
I didn't write this.
---
Click here for more headlines
---

Man accused of hate crime attack on Asian woman in NYC told parole board he wished he could take back murdering his mom: MSN


The article doesn't mention him showing remorse for the unprovoked attach on an old oriental lady, but I guess we are supposed to be touched that he regrets HAVING MURDERED HIS OWN MOTHER. Do we live in a society?
---

Chicago man bites off parts of couple's ears, gouges eyes in 'horror movie' attack: report: Fox News
This is the face of white supremacy.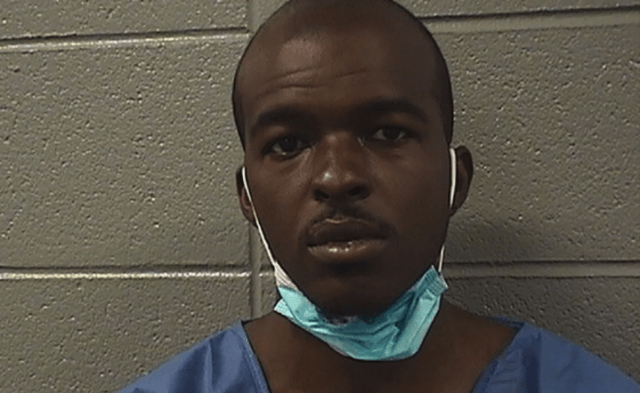 ---

BLM's 7 Demands: Black Lives Matter
You pay for this via major corporations.
---

Black Man Stabs 12-Year-Old White Boy in the Neck and Yells at "White Devils" – No MSM Outrage: Renegade Tribune
Here is the link to the video of blacks ruthlessly attacking whites, which you will NEVER see on the MSM.
---

BLM Terrorists Attack Man Trying to Get Home in His Own Suburban Neighborhood – Police Arrest Him!: Renegade Tribune
Disgusting!
---

Footage released in fatal police shooting of 15-year-old Ohio girl: YouTube
Just in case you missed it elsewhere. This can be so tiring.
---

Shooting of Ma'Khia Bryant: Know your meme
Do you have any F's left to give? Check the pantheon of victims at the bottom of the page. The only one that is truly sympathetic is the dog.
---

Stanford Study Results: Facemasks are Ineffective to Block Transmission of COVID-19 and Actually Can Cause Health Deterioration and Premature Death: Gateway Pundit
This is actually from January, but it got buried by the media hype of the deadly armed insurrection at the U.S. Capitol, in which none of the "insurrectionists" was armed and the only person who was killed was a woman shot BY the Capitol Police. But don't get me going...

Anyway, masks are unhealthy and should be banned. The people pushing them should be fired. Here is the link to the original study.
---

Watch Live: Derek Chauvin Found Guilty On All Counts: Zero Hedge
White race found guilty of all charges. Sentenced to genocide.
---

The uncomfortable racial preferences revealed by online dating: Quartz
According to a Facebook dating app, black men are the least favorite mate for all females except black females, and black females are the least favorite mate for all males INCLUDING black males.
---
Click here for more headlines
---

Bogus story of Iranian interference in Scottish politics shows Western media to be the true election meddler: Kit Klarenberg from RT
The source of this shocking claim was a preview of a report issued by neoconservative think tank the Henry Jackson Society (HJS), authored by academic Paul Stott, who in turn was said to have relied on data provided by social media analysis firm Graphika. Facebook: 'Co-ordinated Inauthentic Behavior' 🤠🤠🤠 Michael Gove Graphika's own dubious track-record was also absent from news outlets' rehashes of The Times' suspect exclusive. The company, which modestly brands itself "the best in the world at analyzing how online social networks form, evolve, and are manipulated" – counts among its partners the US Department of Defense, Defense Advanced Research Projects Agency, and the Senate Select Intelligence Committee, and has an eerie habit of cropping up at politically-charged junctures. Ben Nimmo: Toiling at NATO propaganda arm the Atlantic Council. Analysis was cited in the House of Commons Intelligence and Security Committee's evidence-free Russia report, released in June 2020, as "credible open source commentary" indicating that Moscow undertook "influence campaigns" in relation to the 2014 Scottish independence referendum.
---

Internal emails reveal that the Dutch government suppressed White Helmets' financial fraud – what else are they hiding?: Kit Klarenberg from RT
The epic establishment clean-up operation launched in the wake of James Le Mesurier's apparent suicide was effective in the short term, but determined digging by critical journalists means the scandal definitely isn't over yet. A Dutch newspaper, De Volkskrant, has published a stunning exclusive based on internal government emails, exposing how officials conspired to prevent a minister publicly raising concerns about fraudulent activity at Mayday Rescue, the now-defunct "humanitarian" organization behind Syria's highly controversial White Helmets.
---

Service with Pride or more Woke-Washing? CIA recruitment ad featuring gay agency librarian prompts backlash: From RT
That was before he "noticed a rainbow" on former agency director John Brennan's lanyard during his oath-taking ceremony. "Imagine my surprise," says the man, who added that he was "stunned" to discover that the lanyard had been designed by ANGLE – the 'Agency Network of Gay, Lesbian, Bisexual, and Transgender Officers and Allies' agency resource group.
---

Melinda Gates 'warned' husband Bill about meeting sex predator Jeffrey Epstein, divorce reportedly 'not friendly' – reports: From RT

---

The Shape of Things to Come: Philip Giraldi for the Unz Review
In other words, this is not about Chauvin at all. It is about the fear of the mob, the election of craven politicians and the bleatings of pundits like Moore. And above all it is about the direction our country is going in. If the people do not wake up to this the United States of America will soon be gone, gone, gone. Philip Giraldi has a PhD in modern history from University College London and served in the US Army during the Vietnam War followed by 18 years as an operations officer with the Central Intelligence Agency.
---

Sign up for RFK, Jr.'s The Defender newsletter : From RFK, Jr.'s Children's Health Defense

---

COVID-19 Resource Page: From LifeSiteNews
What MSM doesn't want you to hear or read.
---

Great show from Nick Fuentes: YouTube

---

News Stories: Roadmap for The Dankof Report for ACH on May 4th, 2021: From Vkontakte
he Dankof Report for ACH from London: Roadmap for Tuesday May 4th posting: https://andrewcarringtonhitchcock.com
---

The Economist: Putin's Next Move : From Vkontakte
The Economist: Trash MSM Cover Story of the Week (April 24th-30th 2021) for The Dankof Report for ACH in London on May 4th. www.andrewcarringtonhitchcock.com
---
Click here for more headlines
---
---

Learn more about KosChertified here in RamZ Paul's fun YouTube Video.
---
---

The Queen's Church Wants Trannies to Be Priests, Russian Church Suggests They Visit a Psychiatrist: Joshua Davidson from Russia Insider
Leading Anglican bishops are inviting transgender applicants to the priesthood. Meanwhile, leading Russian Orthodox bishops call transgenderism a mental disorder. Queen Elizabeth, Supreme Governor of the Church of England, has not yet released a public statement. Mark Dankof: "This is a church for the entire family—-yours, not mine." 🤠🤠🤠🍺🍺🍺🤠🤠🤠🙏🙏🙏🍺🍺🍺
---

Appeal for Defense Funds : From former UK Ambassador Craig Murray
So let us be perfectly clear. The three top sources named for identification were Dani Garavelli – by a country mile Kirsty Wark BBC None of whom is being prosecuted. Garavelli has published an entire series of major articles amplifying the prosecution case against Salmond, in Tortoise media, twice in Scotland on Sunday and in the London Review of Books, plus many other well paid commissions. She has effectively made a fat living out of an entirely one-sided account that claims miscarriage of justice simply by omitting all the defence evidence. In so doing she has plainly been much more credibly guilty of jigsaw identification than I. On the other hand, my long critique of Garavelli's first Scotland on Sunday article, which interpolated the defence evidence which contradicted her account and proved that the jury was right, has now been banned, censored and desroyed by the court, the 21st century equivalent of burning the manuscript in the public square. Garavelli has gone on to become media-puppet-in-chief to the Scottish government, producing a stream of adulatory articles about Nicola Sturgeon like this one about what a great constituency MSP Sturgeon is, which is (ahem) somewhat contrary to received wisdom. Garavelli is protected because she is part of the inner circle, while I am prosecuted, when the mainstream media is not, because I am an opponent of the corrupt nexus of power that governs Scotland today. The official line is that through enthusiasm for Salmond's cause I revealed information to the public that the mainstream media did not. That is a fiction the Scottish legal system has chosen to adopt, and for which I will be sentenced on Friday. All the real world evidence shows that is untrue. I revealed far less than the mainstream media revealed. This is a shameless and openly political prosecution of one of the very few platforms of any size which explained the truth about why Alex Salmond was acquitted by the jury. That is my "crime". We have to get this out of the foetid corruption of Edinburgh and into Strasbourg. That is only possible via the UK Supreme Court, and my legal team are now working on that appeal. I urge you to subscribe not only because of the particular injustice of my own case, but also because this ruling puts a huge power in the hands of the state by making it next to impossible to report the defence in cases of sexual allegation. As such allegations are the favoured tool of the state against perceived dissident threats (cf Julian Assange), this is very dangerous indeed.
---

Remember Stalin as Well as Hitler: From Eric Margolis
... Stalin was the biggest murderer of modern history – and maybe in of all mankind's past. His number of victims was only rivaled by Genghis Khan and, in our era, Mao Zedong ... While the world remembers the Jewish Holocaust, it has almost totally forgotten the other Holocausts ... No one knows the exact figure of deaths in the Soviet Union. But it far exceeded in numbers and scope Hitler's killings. Yet these epic Soviet crimes have all but vanished from our collective memories. No one should have a monopoly on suffering. Almost equally disturbing, the US, Canada and Britain have never squarely faced the ugly fact that their close wartime ally, Stalin, was a far worse mass murderer than enemy Adolf Hitler ... Ever since, Hitler has been relentlessly demonized while Stalin has faded from our understanding.
---

Help Dankof and Hitchcock Open the Attila the Hun Alcohol Drive In 🤠🤠🤠: From Vkontakte
ACH and Mark Dankof may open this type of place in London and San Antonio, a Right Wing Alcohol To Go Operation entitled "Attila the Hun." German Weissbier, Carlsberg, Baltika, British Ales and Stouts; Fringe Promotional Characters designed to outrage the American PC and LGBTQ public. 🤠🤠🤠 Prost!
---

MAP: Covid-19 vaccination tracker across the U.S.: NBC News
NBC News is tracking administered doses in each state by surveying health departments and examining daily reports. They should be tracking deaths from the vaccines as well.
---

Find Mark Dankof in the History of Wahiawa, Hawaii in photos: From Wahiawa History (in photos)
A photographic compendium of the history of Wahiawa, Hawaii in the middle of Oahu is predictably heavy in references to World War II, the United States Navy, Army, Army Air Corps, and the Air Force, along with Dole Pineapple, Kemoo Farms, the secretive Station H, Schofield Barracks, and Wheeler Field. One reference on page 4 shows the 6th grade class of Trinity Lutheran School and Church at 1611 California Avenue in school year 1966-67. Find Mark Dankof if you can. The photo is taken from "The Famine, The Watchman, and The Remnant," a presentation made by Pastor Dankof at a Lutheran Conference in Wisconsin. It was a presentation thick with references and discussion of the end of history, and the implications for the American Empire. See: https://mark1marti2.wordpress.com/2012/05/23/mark-dankof-on-the-famine-the-watchman-and-the-remnant-for-the-lutheran-ministerium-and-synod-usa/
---

Why Washington is a human rights double-dealer: China People's Daily
Okay, this is really retarded. They think they are totally owning America by talking about slavery and George Floyd. When did China start outsourcing its anti-American propaganda to stupid boomers strung out on Fox News? China needs to outsource its anti-American propaganda to me, a smart boomer. 请给我打电话。
---

Rush Limbaugh, conservative talk radio pioneer, dead at 70: Fox News

---

Missouri House passes 'Second Amendment Preservation Act': The Missouri Times
This is nullification.
---

Defiant DeSantis blasts Biden administration amid report of travel limits: Politico
I think DeSantis to Biden to F**k himself.
---
Click here for more headlines
---

This photo is of Florence Bernsdorf. She is half white, half Japanese. She was the star of the Japanese drama "The Saintly Life of the Blue-eyed Girl (青い瞳の聖ライフ)" She got the role because, to a Japanese person, she looks like a typical blue-eyed white girl. This is why it is ridiculous to think that a small contingent of half Jews are going to be able to infiltrate the Chinese leadership undetected and take oer the country.

---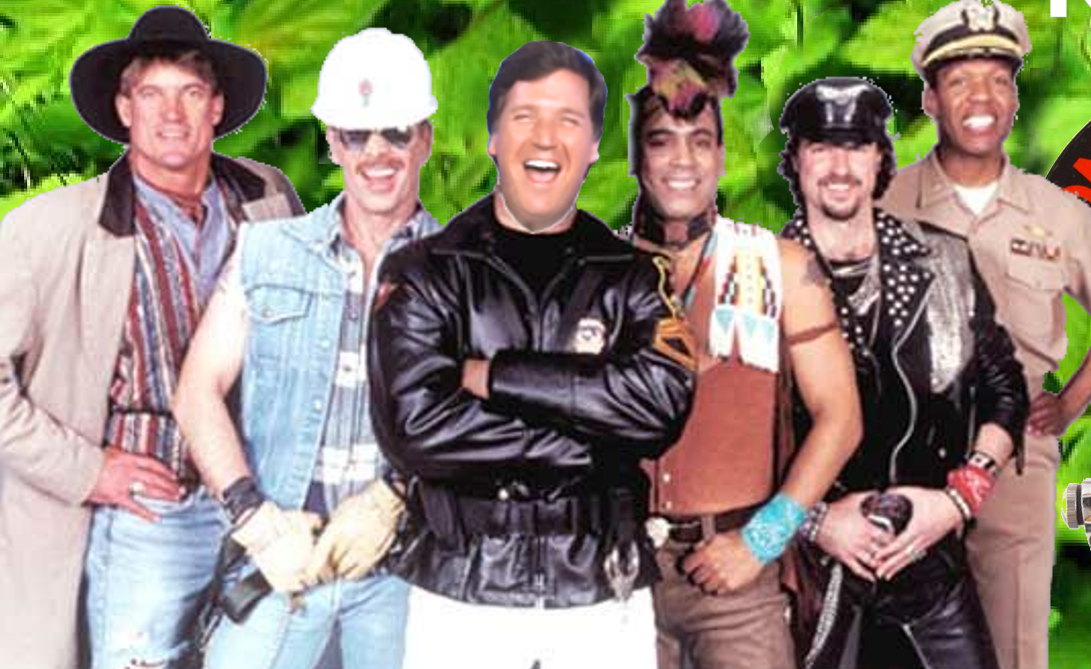 Tucker Carlson is an enormous faggot and I would totally kick his ass in a cage fight.

---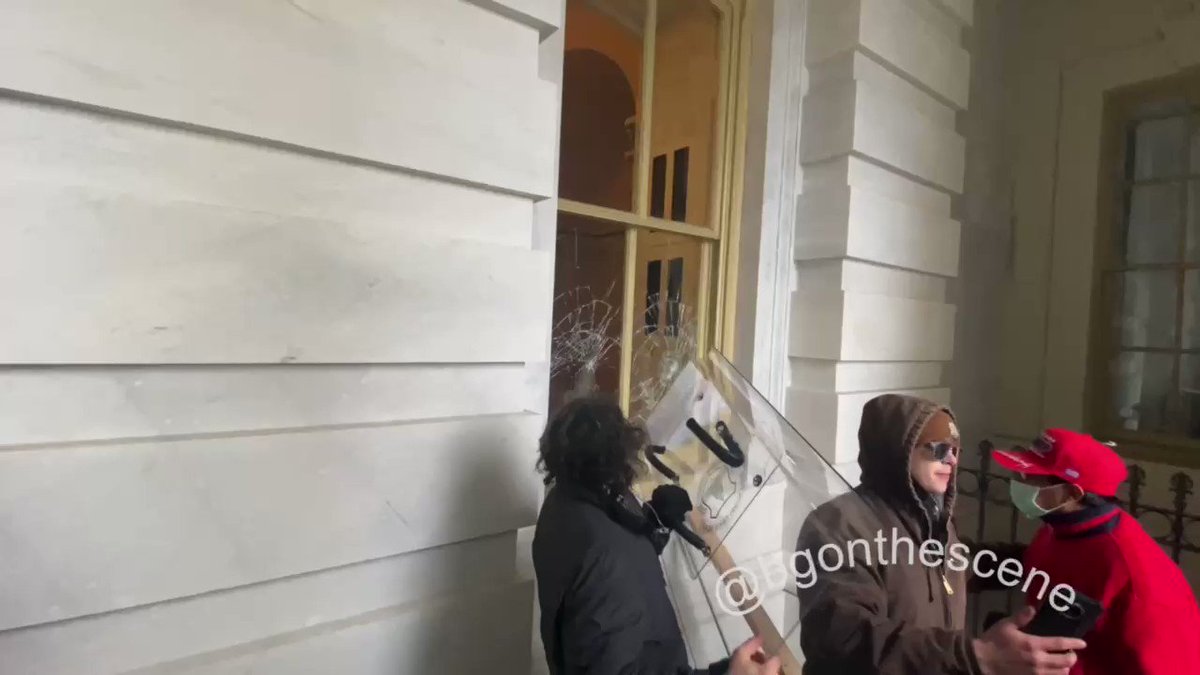 ---
---
---
---
---
---
---
---
Click here for more memes
---

Uber Delivers on Black Lives Matter: Uber
Uber is introducing two new features in support of black-owned restaurants. Users in major cities across the United States and Canada will now see a banner advertising black-owned restaurants nearby. The car service is offering free delivery for any orders placed from these restaurants through the end of 2020.
---

These 18 Corporations Gave Money to Radical Black Lives Matter Group: See below
1. DoorDash
2. Deckers
3. Amazon
4. Gatorade
5. Microsoft
6. Glossier
7. 23andMe
8. Airbnb
9. Unilever
10. Bungie
11. Nabisco
12. Dropbox
13. Fitbit
14. Devolver Digital
15. Skillshare
16. Square Enix
17. Thatgamecompany
18. Tinder

---

These 18 Corporations Gave Money to Radical Black Lives Matter Group: See below
1. DoorDash
DoorDash Inc., which delivers prepared food, gave $500,000 to the organization. In an email to The Daily Signal, DoorDash spokesperson Liz Jarvis-Shean wrote:
In partnership with our Black@DoorDash Employee Resource Group (ERG), DoorDash pledged a total of $1 million in donations, with $500,000 going to Black Lives Matter via the Black Lives Matter Global Network Foundation and $500,000 to create a fund to be directed by the Black@DoorDash ERG towards state and local organizations.
Our goal with these donations and the other actions we announced is to stand with our employees and community members to fight injustice, inequality and discrimination and to support organizations that are working to root out structural and systemic racism and providing local community development, mentorship, education and entrepreneurship programs to support Black communities across the country.

2. Deckers
"Deckers as a company is standing together in solidarity to fight for equality," Deckers Brands said in an email to The Daily Signal.
"To show immediate support, we are donating a total of $500,000 to the following organizations," the clothing company said, listing seven organizations, including "Black Lives Matter Foundation," which it said "builds power to bring justice, healing, and freedom to Black people across the globe."
Although a smaller organization called the Black Lives Matter Foundation exists, as does another called Movement for Black Lives, a blog post from the Deckers brand Ugg links to the Black Lives Matter Global Network Foundation. That post uses language similar to the email from Deckers to The Daily Signal.

3. Amazon
Amazon linked to the BLM Global Network Foundation in a press release June 9, identifying it as among 12 groups that would get a total of $10 million from the online retail giant. Amazon announced:
As part of that effort, Amazon will donate a total of $10 million to organizations that are working to bring about social justice and improve the lives of Black and African Americans. Recipients—selected with the help of Amazon's Black Employee Network (BEN)—include groups focused on combating systemic racism through the legal system as well as those dedicated to expanding educational and economic opportunities for Black communities.

4. Gatorade
Gatorade, the sports drink maker, identified the BLM Global Network Foundation as being among groups benefiting from a $500,000 donation.

5. Microsoft
Microsoft Corp. announced June 5 that it would donate $250,000 to the "Black Lives Matter Foundation," but the computer and technology giant linked to the Black Lives Matter Global Network Foundation.
Microsoft also named five other civil rights organizations with whom it would "deepen our engagement" by donating $250,000 apiece.

6. Glossier
Glossier, a skin care and makeup company, said in a May 30 press release that it would divide $500,000 among five organizations, including "Black Lives Matter," and linked to the BLM Global Network Foundation's website.

7. 23andMe
23andMe CEO Anne Wojcicki announced June 2 that the biotech company and its employees would donate to "Black Lives Matter" and linked to the BLM Global Network Foundation.

8. Airbnb
Airbnb Inc. announced on Twitter that the short-term lodging company was splitting a $500,000 donation between the NAACP and the "@Blklivesmatter Foundation," using the organization's Twitter handle.

9. Unilever
Two of London-based Unilever's personal hygiene brands, Axe and Degree, pledged a total of $350,000 to the BLM Global Network Foundation.

10. Bungie
Bungie Inc. didn't provide a dollar amount, but the video game developer said it would make "financial contributions" to six organizations and linked to the BLM Global Network Foundation.

11. Nabisco
Ritz, the cracker brand from snack manufacturer Nabisco, announced June 4 that it and sister brands were donating $500,000 to the NAACP and to the BLM Global Network Foundation.

12. Dropbox
Dropbox Inc. founder and CEO Drew Houston announced June 3 that he was giving $500,000 to the BLM Global Network Foundation, tagging the group on Twitter and adding that he would match employees' donations.

13. Fitbit
Fitbit Inc., the maker of health and fitness trackers, tagged the BLM Global Network Foundation as a recipient of donations, but didn't say how much.

14. Devolver Digital
Individual employees of Devolver Digital Inc. donated $65,000 to the BLM Global Network Foundation as of June 2 through the video game publisher's ActBlue online giving account.

15. Skillshare
Skillshare CEO Matt Cooper, in an online message June 1, said the online learning company was "donating to the following organizations" and referred to the "official #BlackLivesMatter Global Network," which it said "builds power to bring justice, freedom, and space for imagination and innovation to Black people." Skillshare was among the few businesses to specifically name the network foundation.

16. Square Enix
Square Enix, a game developer, announced that it was giving $250,000 to the NAACP and Black Lives Matter, linking to the BLM Global Network Foundation.

17. Thatgamecompany
In one tweet, thatgamecompany announced plans to give a total of $20,000 to both the NAACP and Black Lives Matter. In a follow-up, the video game developer linked to the BLM Global Network Foundation.

18. Tinder
Tinder Inc., the online dating network, announced that it was donating and provided a link to the BLM Global Network Foundation.
---

Bob Swan Memo: The Sidelines are Not an Option; Intel Pledges $1M to Address Social Justice, Racism: Intel
Intel CEO Bob Swan said "Intel is pledging $1 million in support of efforts to address social injustice and anti-racism across various nonprofits and community organizations. I also encourage employees to consider donating to organizations focused on equity and social justice, including the Black Lives Matter Foundation, the Center for Policing Equity and the NAACP Legal Defense Fund, all of which are eligible for Intel's Donation Matching Program."
---

Opinion: The good guys in the GameStop story? It's the hedge funds and short sellers: Washington Post

---

New Citi GPS Report Estimates $16 Trillion in Lost GDP Due to Racial Inequality in the United States: Busines Wire
Okay, this is pretty stupid. They are say, "Whitey, if you weren't doing all that racism at black people, everyone would be rich." Of course, another way of looking at the problem would be "If black people could act like white people, everyone would be rich."

Anyway, here is the Citibank cover page for the study, and here is the study itself.
---

Introducing the 'Great Reset,' world leaders' radical plan to transform the economy: The Hill
As talked about on the Patrick and Jeremy Show!
---

Who said what at Davos 2020: CNBC

---

Cramer says he wants to see if Moderna execs sell stock before believing early vaccine developments: CNBC
This is something we should pay attention to.
---

A Left-Right Populist Agenda To Take Jobs Back From China: Siddak Ahuja from TAC
Siddak Ahuja is a student at McGill University studying Political Science and International Development. His interests include critiquing Identity Politics, and assessing the rise of Socialist and Conservative populism. He has been published in Common Dreams and The Post Millennial. My Twitter handle is: @SiddakAhuja
---
Click here for more headlines
---

Mark Dankof with Patrick Slattery: NBR on RBN: From Vkontakte
April 30th, 2021: 1 pm Central: Mark Dankof discusses his interview with the Tehran Times re-posted by South Front; Donbass Insider; the disgusting cover story this week on Vladimir Putin in The Economist; and today's offerings on Lew Rockwell from Pat Buchanan and Vasko Kohlmayer. Catch The Dankof Report from London with ACH on Monday, May 3rd. https://www.republicbroadcastingarchives.org/national-bugle-radio-with-patrick-slattery-04-30-21/
---

Mark Dankof on In Plain Sight on RBN: Eschatology and the New World Order Part 3: From RBN

---

The Dankof Report for ACH: April 5th, 2021: From ACH
Good links from the best sources in Alt Right and foreign media mentioned on the show are available at https://vk.com/wall468804996_17136
---

This Week With Dankof, Duke, and Slattery: From Vkontakte
Catch the Rense and RBN shows this week with plenty of news links. 🍺🍺🍺
---

Mark Dankof on TradCatKnight Traditional Catholic Radio on December 28th: From Vkontakte

---

Mark Dankof on TradCatKnight Discussing Eschatologically Driven Events on October 22nd: From TradCatKnight

---

ACH (1346) Dr. Adrian Krieg And Mark Dankof – Generations With Adrian, Mark, And Andy #66 – Joe Biden's 2020 Election Manifesto: From ACH

---

September 15 2020 – The David Duke Show: Dr Duke & Andy Hitchcock – The Undeniable Truth That It Is Not 'White Privilege' That Rules America, But 'Jewish Privilege': From ACH

---

Slattery and Dankof on NBR on RBN: September 18th: From Twitter and RBN
Today (18 Sept, 1 pm Central): Mark Dankof on NBR on @RBNLive : Whitney, @VineyardSaker @EMichaelJones1 @CaitlynJoJ @TOOEdit from @UnzReview . Father Joseph Gleason from @Russian_Faith . @Press_TV stories. Blasting @realDonaldTrump on Iran and Syria. See nationalbugle.com.
---

ACH (1341) Dr. Adrian Krieg – Generations With Adrian And Andy #65 – Democratic Follies: From ACH
Click Here To Listen To The Show Click Here For The YouTube Video Of The Bob Hope Clip We Played During The Show Intro Click Here For The YouTube Video Of The Cover Version Of "Smoke On The Water" That We Closed The Show Out With Today Click Here For Adrian's Website Click Here For The YouTube Video Of Knoxie Davis' Review Of Mark's Review Of The Thomas DiLorenzo Book "The Real Lincoln" That We Referenced On The Show Click Here For Mark's Interview With PressTV Entitled "Trump, Biden Both Backed By Zionists In November Election: Analyst" That We Referenced On The Show Categories
---
Click here for more headlines
---
---

Learn more about KosChertified here in RamZ Paul's fun YouTube Video.
---