---

Memorial Day from San Antonio: The Final Resting Place of Marquis J. McCants and the Death of the American Republic: From Mark Dankof's Catacomb
14 years later, Mark Dankof's Memorial Day observations in 2007 suggest new tragedies future in wider worthless Empire wars yet to be.
---

Iran steps up diplomacy amid border tensions between Armenia, Azerbaijan: From the Tehran Times

---

US regime-change agency NED admits its role in the strife in Belarus, but leaked documents also implicate the UK Foreign Office: From RT
Long-time NED chief Carl Gershman – who in September 2013, less than six months prior to the coup that shifted Kiev's political orientation, dubbed Ukraine "the biggest prize" for Washington – added that his organization was working with controversial opposition figure Svetlana Tikhanovskaya and her team "very, very closely." In all, the agency bankrolled at least 159 civil society initiatives in Belarus, costing $7,690,689, from 2016 to 2020 alone.
---

Who is David Barnea, New Spy Chief of Israel's Mossad?: From Sputnik International
During his time in Mossad, Barnea became a member of the Tzomet division, which is in charge of locating and recruiting agents, and spent almost all of his career there, Haaretz reports.
---

Mark Dankof responds to RT on Rabbi Weiss and Neturei Karta: From Vkontakte and RT
https://vk.com/wall468804996_18726 https://www.rt.com/op-ed/524455-neturei-karta-rabbi-weiss-israel/ "But not everyone agrees and there are those who are critical of Neturei Karta's 'willingness to meet with the vilest of extremists.' Group members admit they've met the leaders of Hamas and Hezbollah, both regarded by many countries as terrorist organisations. They've also spoken to former Iranian president Mahmoud Ahmadinejad, the late PLO leader Yasser Arafat and Gaza's de facto ruler Ismail Haniyeh. And they have even shared a platform with the former Ku Klux Klan Grand Wizard David Duke." (Mark Dankof: "Weiss leaves out the Matthew 24 Olivet Discourse prophecy of Christ about the A.D. 70 Temple Destruction and the judgment of God upon Judah for its rejection of the Messiah, the Lion of the Tribe of Judah—-Jesus Christ. This rejection of the Son of God includes the central role of the Temple Leadership in Jerusalem in arranging for Christ's arrest, framing on false charges, and subsequent crucifixion. See Matthew 24: 1,2; Matthew 27: 24-25; Acts 7: 51-56; I Thessalonians 2: 14-16; Revelation 2:9, 3:9."
---

Owner of AP tower destroyed in Israeli airstrike in Gaza says he saw no evidence of Hamas in the building: From Business Insider

---

Some Simple Lies Out of Washington: Who Is the Terrorist and Who Is the Victim?: Philip Giraldi from the Unz Review
Most commentary from America's so-called leaders was more predictably bellicose. Jen Psaki, the White House press spokesman cited the view of President "I am a Zionist" Joe Biden, reporting that "The president's support for Israel's security, for its legitimate right to defend itself and its people, is fundamental and will never waiver. We condemn ongoing rocket attacks by Hamas and other terrorist groups against Jerusalem." This produced an absurd response from even more passionately Zionist ex-President Donald Trump, who characteristically was both aggressive and overflowing with ignorance. He tweeted "When I was in office we were known as the Peace Presidency, because Israel's adversaries knew that the United States stood strongly with Israel and there would be swift retribution if Israel was attacked. Under Biden, the world is getting more violent and more unstable because Biden's weakness and lack of support for Israel is leading to new attacks on our allies. America must always stand with Israel and make clear that the Palestinians must end the violence, terror, and rocket attacks, and make clear that the U.S. will always strongly support Israel's right to defend itself." But it was hard to beat the one liner by Florida Governor Ron DeSantis, who has claimed the titled of "Israel's governor" while also having his state issue license plates bearing the slogan "Florida Stands By Israel." How about "Florida Stands By Americans" Ron? De Santis said "Hamas is a terrorist organization and Israel has the right to defend itself against terrorist attacks." Indeed, the pithy line that "Israel has a right to defend itself" has been picked up far and wide in the U.S. Whether an unarmed Palestine has the same right apparently is not a matter of concern for many Americans.
---

Serbian WWII Film Smeared by War Propagandists in Western Media: Max Parry from the Unz Review

---

Victory: From the Tehran Times
TEHRAN — Joe Biden sells Israel $735 million worth of precision guided missiles, yet he puts on the face a broker who mediated a ceasefire. Will there be another forged Nobel Peace Prize on the way?
---

Venezuela says 8 troopers kidnapped during combat with Colombian armed groups: From Press TV
President Nicolas Maduro says the armed groups operating on the border are disguised as guerrillas by Colombia but are in fact tied to the country's army and the government of President Ivan Duque. Colombia, however, claims that the armed groups are dissidents from the now-disbanded Revolutionary Armed Forces of Colombia (FARC) rebel group, which signed a peace agreement with Bogota in 2016 to end a half-century of armed conflict.
---
Click here for more headlines
---

In Depth: How Israel Created the European Refugee Crisis: From the National Justice Party
But the Zionist strategy entails more than simply brutally punishing Palestinians and other Arab populations that stand up to them. They also utilize an extensive network of Jewish-run NGOs and refugee resettlement agencies in the West to empty the Middle-East of potential opponents. Since the creation of the Jewish state in 1948, refugee resettlement outside its borders has always been a major strategic goal. A 2013 article from the Israeli newspaper Haaretz revealed secret archival documents showing that from the very beginning, Zionist Jews saw Europe as the destination of choice for the Arabs they had displaced. In the first half of the 1960s, the Foreign Ministry continued to examine plans to encourage the emigration of Arab refugees from the Middle East to Europe, particularly to France and Germany. One option that was considered was to find them jobs in Germany, which was then in dire need of working hands. During 1962, Israeli officials examined the possibility of finding employment for Palestinian refugee laborers in Germany, Austria and Switzerland. The initial checks done for this plan, known as "Operation Worker," and the correspondence involved, were kept completely under wraps.
---

Israel to expel Black Hebrew Israelites: TRT World

---

Man accused of hate crime attack on Asian woman in NYC told parole board he wished he could take back murdering his mom: MSN


The article doesn't mention him showing remorse for the unprovoked attach on an old oriental lady, but I guess we are supposed to be touched that he regrets HAVING MURDERED HIS OWN MOTHER. Do we live in a society?
---

Chicago man bites off parts of couple's ears, gouges eyes in 'horror movie' attack: report: Fox News
This is the face of white supremacy.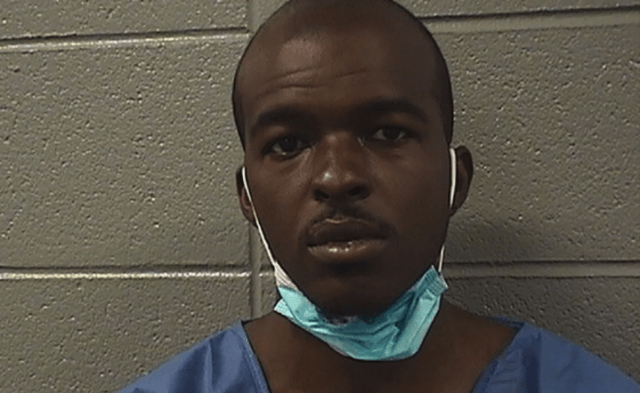 ---

BLM's 7 Demands: Black Lives Matter
You pay for this via major corporations.
---

Black Man Stabs 12-Year-Old White Boy in the Neck and Yells at "White Devils" – No MSM Outrage: Renegade Tribune
Here is the link to the video of blacks ruthlessly attacking whites, which you will NEVER see on the MSM.
---

BLM Terrorists Attack Man Trying to Get Home in His Own Suburban Neighborhood – Police Arrest Him!: Renegade Tribune
Disgusting!
---

Footage released in fatal police shooting of 15-year-old Ohio girl: YouTube
Just in case you missed it elsewhere. This can be so tiring.
---

Shooting of Ma'Khia Bryant: Know your meme
Do you have any F's left to give? Check the pantheon of victims at the bottom of the page. The only one that is truly sympathetic is the dog.
---

Stanford Study Results: Facemasks are Ineffective to Block Transmission of COVID-19 and Actually Can Cause Health Deterioration and Premature Death: Gateway Pundit
This is actually from January, but it got buried by the media hype of the deadly armed insurrection at the U.S. Capitol, in which none of the "insurrectionists" was armed and the only person who was killed was a woman shot BY the Capitol Police. But don't get me going...

Anyway, masks are unhealthy and should be banned. The people pushing them should be fired. Here is the link to the original study.
---
Click here for more headlines
---

The Dankof Report With ACH: June 8th, 2021 News Roadmap : From Vkontakte
Tons of the most critical stories and links for ACH and NBR on RBN Fans!
---

The Dankof Report With ACH;: From Vkontakte

---

The Roadmap: Mark Dankof joins Patrick Slattery on RBN on Friday, May 28th: 1 pm Central : From Vkontakte
Tons of news stories for the show are listed here, with potential updates up to showtime.
---

NRA Opposes David Chipman for ATF Director: From the NRA-ILA
Chipman is a Gun Control Extremist David Chipman's current employer, Giffords, co-founded by United States Senator Mark Kelly, filed a brief in the landmark Second Amendment case, District of Columbia v. Heller. The brief argued that, "The Second Amendment Does Not Limit the Options Available to Cities to Address the Problem of Gun Violence." Notably, Giffords argued that the District's complete ban on the possession of handguns by law-abiding Americans was constitutional. Such an interpretation would have completely eviscerated the Second Amendment. This extremist view put Giffords sharply out-of-touch with the American people. Nearly, three-quarters of Americans at the time thought the Second Amendment "guaranteed an individual right to own gun." For those who might think that Giffords has moved on from such extreme views, their law center's website still proudly notes that they filed the brief arguing "that the right to possess a firearm is not based on an individual right of self-defense, but rather related to service in a militia based on the prefatory language in the Amendment."
---

Mark Dankof responds to Jewish Heiress Jenny Cherniavskaya on Belarus and Lukashenko: From Vkontakte and Haaretz
https://vk.com/wall468804996_18804 Mark Dankof on National Bugle Radio's news board today in reference to Jenny Cherniavskaya's remarks on Belarus and President Lukashenko in Haaretz. I've asked her to react to the provable crimes I listed for the Tehran Times on April 23rd. https://www.haaretz.com/israel-news/.premium.MAGAZINE-the-jewish-heiress-battling-minsk-s-media-crackdown-from-tel-aviv-1.9840987
---

The Jewish Heiress Battling Belarus' Media Crackdown - From Tel Aviv: From Haaretz
Jewish heiress Jenny Cherniavskaya and Haaretz may want to tell us about the crimes cited by Mark Dankof on April 23, 2021 in the Tehran Times: Q: What is Israel's history in sabotage operations and assassinations of scientists and political figures? A: Israel's history of terrorism goes back to its inception with the Deir Yassin massacre, the bombing of the King David Hotel, and the assassination of Count Bernadotte. In the case of Iran, the involvement of Israel in the assassinations of Iranian nuclear scientists and acts of terror in Tehran, Baluchistan Province, Khuzestan Province, and Iranian Azerbaijan is a matter of record. So Sabra and Shatila in 1982, the ongoing murders of Palestinians, the atrocities in Gaza, and all of the illegal military operations and support of terrorist acts directed against Lebanon, Libya, and Assad's Syria are among others. But what is most incredible is the record of Israeli acts of subversion, espionage and terror directed against the United States, its chief supporter. Look at the record: The Lavon Affair; the Ben Gurion-Meyer Lansky link to the Kennedy Assassination in Dallas over Dimona; the USS Library attack in June of 1967; the NUMEC nuclear materials thefts in Apollo, Pennsylvania; the PROMIS Affair; the Pollard, Ben-Ami, and AIPAC spy cases; the Israeli role with Saudi Arabia in 9-11; and the Mossad connection to the Epstein-Maxwell sex trafficking ring used to blackmail American and Western politicians. And yet, the American public still doesn't get it: Iran isn't their enemy. Assad isn't their enemy; Putin and Russia aren't their enemies; the Palestinians aren't their enemy. Israel and the Zionist Occupied Government they have are their enemies.
---

Bishop Moves To Remove Beloved Priest Who Preaches Against Sins Of Liberalism, Vaccine Mandates, Wicked Clergy: Christopher Bedford from The Federalist
Internationally popular priest Fr. James Altman was asked to resign from St. James the Less Catholic Church in La Crosse, Wisconsin, Friday. The priest, who was happily surprised (and noticeably bashful) to grow in national and international status among traditional Catholics over the past year, was asked to resign by Bishop of La Crosse William Callahan Friday, Altman announced at Sunday Mass. Although the letter hasn't been released, Altman told the parish the charges were that he was ineffective and caused division in the Catholic Church — two charges that are contradicted by fundraising and attendance records set for the parish under the priest's leadership.
---

In Wales, 23-year-old becomes world's first 'non-binary,' 'genderqueer,' 'agender' mayor: From LifeSiteNews
BANGOR, Gwynedd, Wales, May 24, 2021 (LifeSiteNews) – City councilors in the Welsh city of Bangor have appointed a "genderqueer," "agender," "non-binary" 23-year-old named Owen J. Hurcum to be mayor. Hurcum, who appears to be a biological male and goes by "they," is apparently the first "non-binary" mayor in the world. BBC reported that Hurcum identifies as "genderqueer" or "agender" and is also the youngest mayor in Wales. He has served as a councilor for five years and a deputy mayor for one year. Mark Dankof on RBN: "This guy makes Pete Buttigieg look like Pat Buchanan." 🤠🤠🤠🤠🤠🤠🤠
---

US National Security State Imports Siege Tactics From Iraq for a New 'War on Domestic Terror' : Ben Bartee from Lew Rockwell
The terminologies tossed into the word salad vary ("domestic extremist," "homegrown terrorist," "right-wing fanatics," "bitter clingers,") but they all mean more or less the same thing: the conservative, Christian, gun-owning, mostly white, non-compliant remnants of the Middle America middle class.
---

Man arrested in India for Facebook appeal to hoist Palestine flag: From Al Jazeera
Muslim man held in Uttar Pradesh's Azamgarh district for asking people to put the Palestinian flag on houses and vehicles in solidarity over Gaza offensive.
---
Click here for more headlines
---
---

Learn more about KosChertified here in RamZ Paul's fun YouTube Video.
---
---

How Texas Killed COVID : Ron Paul from Lew Rockwell

---

Biden State Department signals support for BLM flag to be flown at US embassies: report: From Fox News
Similar to the BLM banner, Secretary of State Anthony Blinken also previously authorized embassies to fly the LGBTQ pride flag from May 17 through the end of June in recognition of Pride Month celebrations, reversing a Trump-era policy.
---

EU Moves to Bar Belarusian Aircraft From Entering Bloc's Airspace Over Ryanair Landing: From Sputnik International
🤠🤠🤠🤠🤠🤠🤠 "It is noticeable that a similar incident took place in 2013, when the plane of Bolivia's then-president Evo Morales was forced by Austria to make an emergency landing at Washington's behest to search for whitleblower Edward Snowden. The latter turned out not to be on board. The White House, however, has refused to compare the two incidents." 🤠🤠🤠🤠🤠🤠🤠
---

"King of Kings" (1927) and the Origins of Jewish Cultural Censorship: Andrew Joyce from the Unz Review
"King of Kings" (1927) and the Origins of Jewish Cultural Censorship "In the following essay, I consider a less well-known, but equally important, instance of early Jewish cultural censorship — the ADL's battle against Cecil B. DeMille's 1927 biblical epic King of Kings. . . . The story of the ADL and King of Kings is ultimately about the contest over 'ways of seeing,' a contest that prefigured very similar reactions to Mel Gibson's The Passion of the Christ (2004), and that remains at the heart of American life almost a century later."
---

'Bomb scare' forces Ryanair jet to make emergency landing in Belarus, authorities detain wanted editor of banned Telegram channel: https://www.rt.com/russia/524595-belarus-opposition-journalist-arrested/
Mark Dankof: "The United States government has some wonderful employees": Roman Protasevich is the editor of Belamova, a Telegram channel established last year by Igor Losik, a consultant for US state-run media organisation RFE/RL. Belamova was effectively outlawed last month, after a court in the eastern Belarusian city of Gomel declared it an "extremist" organization. Losik was arrested last summer in his home town of Baranavichy, and remains in prison.
---

Slap on the wrist for Jeffrey Epstein's prison guards: No jail time for sleeping on the job & forging documents about it: From RT
Mark Dankof: "Sleeping on the Job=Taking a Dive in Round One." Federal prosecutors in Manhattan charged Tova Noel and Michael Thomas with conspiracy and falsifying records. The indictment filed against them said they spent the night napping, shopping online and forging paperwork – instead of checking on Epstein, who was found dead in his cell around 6:30 in the morning on August 10, 2019.
---

Colonel Karl Dankof's passing (USAF): 12 Years Later: From Vkontakte

---

Rep. Beth Van Duyne: Biden's war on suburbs – here's how admin hopes to control you, your community: From Fox News
Joe Biden's "American Jobs Act" is another delivery of radical campaign promises, but not the ones you might expect from a transportation branded bill – it's the beginning of the end for America's suburbs. Through this policy proposal, municipalities will be incentivized to cancel single-family zoning, the cornerstone of suburban neighborhood development.
---

CIA spying scandal in Switzerland shows the best way for intelligence services to read your messages is to OWN the platform: Kit Klarenberg from RT
In February 2020, it was revealed that the company, which produced encryption machines for use by foreign governments, was secretly bought in 1970 and controlled thereafter by the US Central Intelligence Agency and West Germany's Bundesnachrichtendienst. This connivance meant the pair – and by extension the US National Security Agency (NSA) and its UK counterpart and close collaborator, Government Communications Headquarters (GCHQ) – could easily decode any messages sent on Crypto AG's devices. Allegations that the company was compromised to some degree by Western intelligence had swirled for many years prior. In March 1992, suspicions to this effect on the part of Iranian intelligence led to the arrest of Crypto AG salesman Hans Buehler in Tehran. Completely unaware of his employer's ultimate owners, the luckless staffer was nonetheless detained and interrogated for nine months, only being released after the company paid a $1 million ransom.
---

The American Multicultural State Is Collapsing: Paul Craig Roberts from Lew Rockwell
The lesson of Officer Derek Chauvin's show trial, a trial as crooked as any experienced by black Americans in the demonized South, is that police training needs to be changed. Chauvin is the victim of many years of media emphasis on police brutality against black Americans. According to reports, US police, or many of them including those in Minnesota, were trained by Israeli firms. This is the worst possible choice. In Israel, police are used to brutalize and murder Palestinians. The emphasis is on the value and importance of the police officer's life, not the Palestinian's. It is training that guarantees excessive police force.
---
Click here for more headlines
---

This photo is of Florence Bernsdorf. She is half white, half Japanese. She was the star of the Japanese drama "The Saintly Life of the Blue-eyed Girl (青い瞳の聖ライフ)" She got the role because, to a Japanese person, she looks like a typical blue-eyed white girl. This is why it is ridiculous to think that a small contingent of half Jews are going to be able to infiltrate the Chinese leadership undetected and take oer the country.

---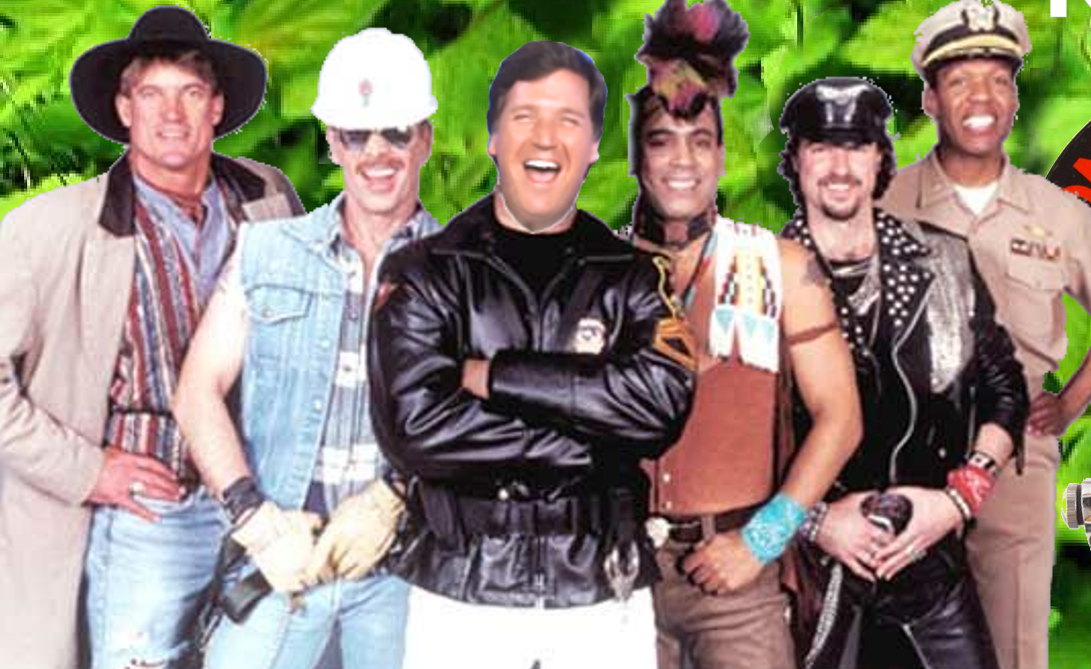 Tucker Carlson is an enormous faggot and I would totally kick his ass in a cage fight.

---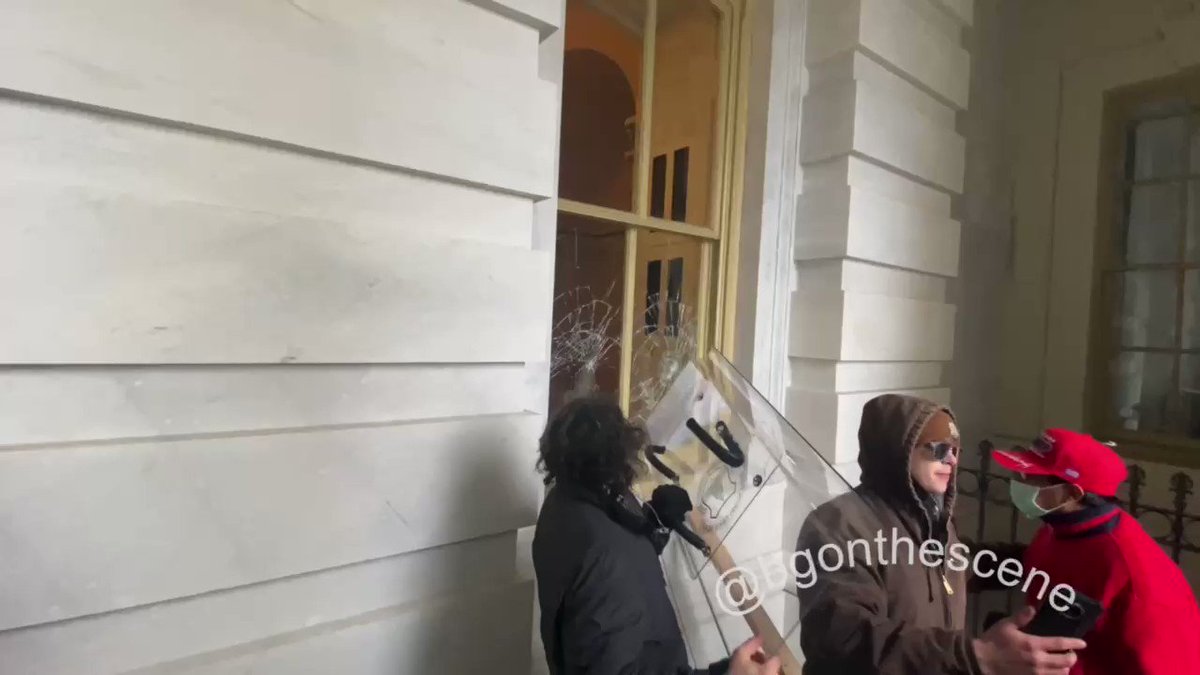 ---
---
---
---
---
---
---
---
Click here for more memes
---

Russian National Wealth Fund to Decrease Share of Dollar to Zero, Finance Minister Says: Sputnik News

---

Scoop: Israeli spy chief in talks to join Mnuchin's investment fund: From Axios
The boss of Israel's spy agency has been in private talks with former Treasury secretary Steven Mnuchin about joining his investment fund that will work with Gulf countries, two sources familiar with the conversations tell Axios. Why it matters: Yossi Cohen, director of the Mossad, is retiring next week. But the discussions between him and Mnuchin occurred while he was still serving in his government role, which also included handling Israel's ties with Gulf countries such as Qatar and Saudi Arabia, these sources said.
---

Dumping dollars: Russia ditches over a billion bucks of US government bonds as Moscow continues policy of diversifying investments: From RT
Russia's policy of de-dollarization is showing no signs of slowing down, with new figures from the US Treasury revealing that Moscow dropped its holding of US government securities by over a billion dollars from February to March. In February last year, the Bank of Russia held $5.756 billion, which dropped to just $3.976 billion a month later. Yet only a decade ago, the amount of US government bonds on Moscow's balance sheet exceeded $170 billion. The sell-off began in 2014, following the imposition of harsh anti-Russian sanctions by Washington, but Moscow started to become really serious about de-dollarization in 2018, when it more than halved its US government bonds portfolio and used the money to buy gold, as well as euros and yuan.
---

The Cryptoverse – Bastard Son of the Fiat: David Stockman from Lew Rockwell

---

COLONIAL PIPELINE ADMITS PAYING $4.4M TO DARKSIDE HACKERS, SLOWLY RESTORING OPERATION: From South Front
Mark Dankof: "The paying of a $4.5 million dollar ransom to the DarkSide Colonial Pipeline hackers demonstrate the effective and asymmetrical character of the strategies which suggest that The Empire had better have a workable CYA operation. The truth is that it doesn't."
---

Uber Delivers on Black Lives Matter: Uber
Uber is introducing two new features in support of black-owned restaurants. Users in major cities across the United States and Canada will now see a banner advertising black-owned restaurants nearby. The car service is offering free delivery for any orders placed from these restaurants through the end of 2020.
---

These 18 Corporations Gave Money to Radical Black Lives Matter Group: See below
1. DoorDash
2. Deckers
3. Amazon
4. Gatorade
5. Microsoft
6. Glossier
7. 23andMe
8. Airbnb
9. Unilever
10. Bungie
11. Nabisco
12. Dropbox
13. Fitbit
14. Devolver Digital
15. Skillshare
16. Square Enix
17. Thatgamecompany
18. Tinder

---

These 18 Corporations Gave Money to Radical Black Lives Matter Group: See below
1. DoorDash
DoorDash Inc., which delivers prepared food, gave $500,000 to the organization. In an email to The Daily Signal, DoorDash spokesperson Liz Jarvis-Shean wrote:
In partnership with our Black@DoorDash Employee Resource Group (ERG), DoorDash pledged a total of $1 million in donations, with $500,000 going to Black Lives Matter via the Black Lives Matter Global Network Foundation and $500,000 to create a fund to be directed by the Black@DoorDash ERG towards state and local organizations.
Our goal with these donations and the other actions we announced is to stand with our employees and community members to fight injustice, inequality and discrimination and to support organizations that are working to root out structural and systemic racism and providing local community development, mentorship, education and entrepreneurship programs to support Black communities across the country.

2. Deckers
"Deckers as a company is standing together in solidarity to fight for equality," Deckers Brands said in an email to The Daily Signal.
"To show immediate support, we are donating a total of $500,000 to the following organizations," the clothing company said, listing seven organizations, including "Black Lives Matter Foundation," which it said "builds power to bring justice, healing, and freedom to Black people across the globe."
Although a smaller organization called the Black Lives Matter Foundation exists, as does another called Movement for Black Lives, a blog post from the Deckers brand Ugg links to the Black Lives Matter Global Network Foundation. That post uses language similar to the email from Deckers to The Daily Signal.

3. Amazon
Amazon linked to the BLM Global Network Foundation in a press release June 9, identifying it as among 12 groups that would get a total of $10 million from the online retail giant. Amazon announced:
As part of that effort, Amazon will donate a total of $10 million to organizations that are working to bring about social justice and improve the lives of Black and African Americans. Recipients—selected with the help of Amazon's Black Employee Network (BEN)—include groups focused on combating systemic racism through the legal system as well as those dedicated to expanding educational and economic opportunities for Black communities.

4. Gatorade
Gatorade, the sports drink maker, identified the BLM Global Network Foundation as being among groups benefiting from a $500,000 donation.

5. Microsoft
Microsoft Corp. announced June 5 that it would donate $250,000 to the "Black Lives Matter Foundation," but the computer and technology giant linked to the Black Lives Matter Global Network Foundation.
Microsoft also named five other civil rights organizations with whom it would "deepen our engagement" by donating $250,000 apiece.

6. Glossier
Glossier, a skin care and makeup company, said in a May 30 press release that it would divide $500,000 among five organizations, including "Black Lives Matter," and linked to the BLM Global Network Foundation's website.

7. 23andMe
23andMe CEO Anne Wojcicki announced June 2 that the biotech company and its employees would donate to "Black Lives Matter" and linked to the BLM Global Network Foundation.

8. Airbnb
Airbnb Inc. announced on Twitter that the short-term lodging company was splitting a $500,000 donation between the NAACP and the "@Blklivesmatter Foundation," using the organization's Twitter handle.

9. Unilever
Two of London-based Unilever's personal hygiene brands, Axe and Degree, pledged a total of $350,000 to the BLM Global Network Foundation.

10. Bungie
Bungie Inc. didn't provide a dollar amount, but the video game developer said it would make "financial contributions" to six organizations and linked to the BLM Global Network Foundation.

11. Nabisco
Ritz, the cracker brand from snack manufacturer Nabisco, announced June 4 that it and sister brands were donating $500,000 to the NAACP and to the BLM Global Network Foundation.

12. Dropbox
Dropbox Inc. founder and CEO Drew Houston announced June 3 that he was giving $500,000 to the BLM Global Network Foundation, tagging the group on Twitter and adding that he would match employees' donations.

13. Fitbit
Fitbit Inc., the maker of health and fitness trackers, tagged the BLM Global Network Foundation as a recipient of donations, but didn't say how much.

14. Devolver Digital
Individual employees of Devolver Digital Inc. donated $65,000 to the BLM Global Network Foundation as of June 2 through the video game publisher's ActBlue online giving account.

15. Skillshare
Skillshare CEO Matt Cooper, in an online message June 1, said the online learning company was "donating to the following organizations" and referred to the "official #BlackLivesMatter Global Network," which it said "builds power to bring justice, freedom, and space for imagination and innovation to Black people." Skillshare was among the few businesses to specifically name the network foundation.

16. Square Enix
Square Enix, a game developer, announced that it was giving $250,000 to the NAACP and Black Lives Matter, linking to the BLM Global Network Foundation.

17. Thatgamecompany
In one tweet, thatgamecompany announced plans to give a total of $20,000 to both the NAACP and Black Lives Matter. In a follow-up, the video game developer linked to the BLM Global Network Foundation.

18. Tinder
Tinder Inc., the online dating network, announced that it was donating and provided a link to the BLM Global Network Foundation.
---

Bob Swan Memo: The Sidelines are Not an Option; Intel Pledges $1M to Address Social Justice, Racism: Intel
Intel CEO Bob Swan said "Intel is pledging $1 million in support of efforts to address social injustice and anti-racism across various nonprofits and community organizations. I also encourage employees to consider donating to organizations focused on equity and social justice, including the Black Lives Matter Foundation, the Center for Policing Equity and the NAACP Legal Defense Fund, all of which are eligible for Intel's Donation Matching Program."
---

Opinion: The good guys in the GameStop story? It's the hedge funds and short sellers: Washington Post

---
Click here for more headlines
---

The Dankof Report With ACH: June 8th, 2021 News Roadmap : From Vkontakte
Tons of the most critical stories and links for ACH and NBR on RBN Fans!
---

The Authoritarian Personality: E. Michael Jones and Kevin MacDonald: From Culture Wars

---

Mark Dankof joins Patrick Slattery on National Bugle Radio on the Republic Broadcasting Network (RBN) on Friday, May 21st, 2021: From Vkontakte
https://www.republicbroadcastingarchives.org/national-bugle-radio-with-patrick-slattery-05-21-21/ https://southfront.org/war-by-other-means-who-is-financing-the-iranian-6rang-lgbtq-organization/
---

Mark Dankof with Patrick Slattery: NBR on RBN: From Vkontakte
April 30th, 2021: 1 pm Central: Mark Dankof discusses his interview with the Tehran Times re-posted by South Front; Donbass Insider; the disgusting cover story this week on Vladimir Putin in The Economist; and today's offerings on Lew Rockwell from Pat Buchanan and Vasko Kohlmayer. Catch The Dankof Report from London with ACH on Monday, May 3rd. https://www.republicbroadcastingarchives.org/national-bugle-radio-with-patrick-slattery-04-30-21/
---

Mark Dankof on In Plain Sight on RBN: Eschatology and the New World Order Part 3: From RBN

---

The Dankof Report for ACH: April 5th, 2021: From ACH
Good links from the best sources in Alt Right and foreign media mentioned on the show are available at https://vk.com/wall468804996_17136
---

This Week With Dankof, Duke, and Slattery: From Vkontakte
Catch the Rense and RBN shows this week with plenty of news links. 🍺🍺🍺
---

Mark Dankof on TradCatKnight Traditional Catholic Radio on December 28th: From Vkontakte

---

Mark Dankof on TradCatKnight Discussing Eschatologically Driven Events on October 22nd: From TradCatKnight

---

ACH (1346) Dr. Adrian Krieg And Mark Dankof – Generations With Adrian, Mark, And Andy #66 – Joe Biden's 2020 Election Manifesto: From ACH

---
Click here for more headlines
---
---

Learn more about KosChertified here in RamZ Paul's fun YouTube Video.
---