---

Iran looms large as Congress casts Yemen war vote: Al-Monitor
Trump and Obama have been backing the Saudi war effort in Yemen to counter Iranian influence. We shouldn't be involved in this!
---

Lavrov warns US against provocations aiming to break down Trump's meeting with Kim Jong-un: Tass News Agency
The Russians know that Trump is fighting the Deep State
---

Washington will act unilaterally on Syria: US envoy to UN: PressTV
Nikki Haley clearly has syphilis-induced insanity.
---

Half Of US Arms Exports Went MidEast In 2013-2017: Sputnik News

---

Pick for new CIA chief is a career spymaster who once ran secret prison: Times of Israel
She also played the part of Rosa Klebb in "From Russia with Love."
---

Rex Tillerson Out as Trump's Secretary of State, Replaced by Mike Pompeo: The New York Times
I don't know what to think about this other than I don't trust David Sanger.
---

Under Pompeo, a Foreign Policy That Fits the President's Worldview: David Sanger, The New York Times
I don't know what to think about this other than I don't trust David Sanger.
---

Billionaire Sheldon Adelson Aiding Zionist Group's Push to Oust McMaster: Sputnik News
We want McMaster out, but the last thing we want is John Bolton in.
---

God-Emperor Donald Trump to meet with Glorious Leader Kim Jong-un to solve world's problems: Dr. Patrick Slattery

---

Russia Has Evidence West Trying to Save Nusra Front for Regime Change - Lavrov: Sputnik News

---
Click here for more headlines
---

Sweden's ruling Social Democrats vow to ban religious schools: The Times of Israel
Don't worry, Jewish schools are specifically exempted from the ban and will continue to get government funding.
---

Chief rabbi calls black people 'monkeys': Times of Israel
Don't let any blacks find out about this. You wouldn't want to spoil the precious relationship between them and Jews.
---

Condemning Louis Farrakhan for promoting ideas that create animosity and anger toward Jewish Americans and the Jewish religion: Congressman Todd Rokita
Republican Congresscuck condemns insightful African American gentleman for calling out Jewish power, but gives him a pass on anti-white comments. By the way, Todd Rokita is an anagram for "Root Dikdat."
---

Jews at Saturday Night Live think whites are "hateable": Patrick Slattery

---

Outrage as Swedish TV Portrays Suspected Gang Rapists as 'Victims': Sputnik News

---

Don't Deny the Link Between Poverty & Single Parenthood: Washington Post

---

Cops: Female Diners Beat IHOP Worker Bloody: The Smoking Gun (I never heard of it either)
All this could have been avoided if the patrons had been required to pay up-front.
---

DACA Illegal Aliens Praise their 'Strongest Ally' Kamala Harris: 'You're My Beyoncé': Breitbart News

---

Huffington Post Editor Celebrates Having Less Than 50% White Writers: Shmuley Ben Shekelheim, Daily Stormer

---

RACIAL QUOTAS KILL KIDS: Ann Coulter
This is worth a read.
---
Click here for more headlines
---

Illinois Primary 2018: Gov. Bruce Rauner, J.B. Pritzker to square off in gubernatorial election: ABC Channel 7, Chicago
Illinois is a focal point of gun control legislation.
---

Ryan: I've 'received assurances' Mueller won't be fired: The Hill
Why would he want such assurances?
---

John McCain Mad at Donald Trump for Congratulating Vladimir Putin on Election Victory: Breitbart News
Presidents should only talk to Bibi Netanyahu.
---

Kallstrom: Brennan And Obama Are The People Who Committed Felonies, Not Gen. Flynn: Real Clear Politics

---

Donald Trump branded a 'disgraced demagogue' by former CIA director John Brennan over sacking of Andrew McCabe: The Independent

---

Court rulings boost Democrats' chances of retaking Congress: AP News

---

'Sex and the City' Star Cynthia Nixon to Challenge New York Gov. Andrew Cuomo: Breitbart News
Whatever!
---

Obama Campaign Staffer Says Facebook Allowed Them to Harvest Masses of Data: Breitbart News

---

Trump fires Steve Goldstein, a top Tillerson deputy, in State Department shake-up: CBS News

---

What does Mike Pompeo as secretary of state mean for Israel and the Jews?: Ron Kampeas, Times of Israel
Is Pompeo good for the Jews? Ron Kampeas says he is.
---
Click here for more headlines
---

Trump's New Lawyer: The Man Who Sent Jonathan Pollard to Jail: Haaretz
Totally based!
---

Democratic Rep to DeVos: Your 'head is in the sand' on race issues in schools: CNN
Because the only reason black kids fight so much and score so low on IQ tests is white microaggressions.
---

CNN floozies gossip enviously about Stormy Pornstar: CNN
CNN: The most trusted name in porn.
---

Bitcoin on trial as prolific trader faces money laundering charges: Los Angeles Times
All this could have been avoided if the patrons had been required to pay up-front.
---

What does Mike Pompeo as secretary of state mean for Israel and the Jews?: Jewish Telegraphic Agency
This is a real headline and a real news agency. Who would have ever guessed they would ask if it's good for the Jews.
---

Nikki Haley's syphilitic insanity is a threat to world peace: #EscortWhoreOutTheDoor: DavidDuke.com

---

Nikki Haley tells U.N. Russia responsible for chemical attack: NBC News
NIKKI HALEY IS A DISGRACEFUL WHORE!
---

Ready, set, walk out: Schools prepare for expected student protests on Wednesday: Los Angeles Times
It's amazing that these high school kids from Florida could organize the entire public school systems of every state to stage a political demonstration at tax payer expense that requires students to miss class. Talk about (((grass roots)))!
---

Trump Pledges To Cancel New TariffsIf The EU Drops Duties On US Goods: Sputnik News

---

US Credit Card Debt Hits $1 Trillion: Sputnik News

---
Click here for more headlines
News Summary
---
From PressTV
Russia's Foreign Minister Sergei Lavrov says any threat from the United States to strike the Syrian capital, Damascus, is "unacceptable."
Lavrov made the remarks in the Kazakh capital of Astana on Friday, where he and his Iranian and Turkish counterparts, Mohammad Javad Zarif and Mevlut Cavusoglu, have gathered to address the situation in Syria.
According to Moscow, the US plans a strike on the city using a chemical attack staged by militants in its suburb of Eastern Ghouta as a pretext. It has warned it would respond if Russian interests were targeted.
Syria surrendered its chemical stockpiles in 2014 under the supervision of the United Nations and the Organization for the Prohibition of Chemical Weapons.
On Monday, Russia said the Syrian military has found a workshop used by foreign-backed militants to make chemical weapons in a recently-liberated area in the Eastern Ghouta.
Ghouta evacuations
Click here for the full story
---
---
From PressTV
Hospitals in Gaza are operating under emergency state due to shortage of medicine, as Israel's blockade on the Palestinian enclave is exacerbating the already dire conditions in the area.
Officials at Gaza Health Ministry told Press TV's correspondent on Tuesday nearly half of the medicine stock across the enclave is finished and they have not been able to supply them due to the Israeli siege.
"The medical crisis has deteriorated, as sanctions on the ministry of health have intensified and closure of crossings prolonged. The ministry failed to attain the medicine it needs. The problem is unprecedented since the establishment of the Palestinian Authority which has always been working under emergency state," Munir al-Barsh, a health ministry official, said.
Apart from the embargo, Israeli officials also deny travel permits for the patients who are in urgent need of leaving the enclave to seek medical treatment in the West Bank.
According to the Gaza Health Ministry, 54 patients died in 2017 for not obtaining Israeli travel permit.
The closure of the Egyptian Rafah Crossing also worsened the crisis in Gaza.

Click here for the full story


---

---

From PressTV

In this file photo provided by the Russian Defense Ministry Press Service, Russian S-400 long-range air defense missile systems are deployed at Hemeimim air base in Latakia, Syria. (Via AP)

A top Russian general says his country will respond to a US strike on Syria, targeting any missiles and launchers involved in such an attack, if the lives of Russian servicemen are threatened.

"There are many Russian advisers, representatives of the Russian Center for Reconciliation of Opposing Sides and servicemen in Damascus and at Syrian defense facilities," the RIA news agency quoted head of Russia's General Staff Valery Gerasimov as saying.

The warning came a day after US Ambassador to the UN Nikki Haley said Washington was ready to unilaterally "act" against Syria, just as it did last year when it bombed a Syrian government air base over allegations of a chemical weapons attack.

He said "the US plans to accuse the Syrian government troops of using chemical weapons, and to provide the world community with the so-called evidence of the alleged mass death of civilians at the hands of the Syrian government" and "Russia supporting it."

Washington, he said, plans to launch a missile attack on government-held districts of the Syrian capital, Damascus, adding that Moscow has "reliable information about militants preparing to falsify a government chemical attack against civilians."

According to Gerasimov, the militants have brought a crowd of civilians, including women and children, into Eastern Ghouta from other regions to represent them as victims of the planned chemical attack, while film and satellite video transmitters are already in place.

Click here for the full story

---

---

From PressTV

US President Donald Trump and Defense Secretary James Mattis, March 8, 2018 (Photo by AFP)

US Defense Secretary James Mattis has warned the Syrian government against using chemical weapons implying it would prompt military consequences, as it did last year when US President Donald Trump ordered a strike on a Syrian air base.

"I just want to reiterate it would be very unwise for them to use weaponized gas," Mattis told reporters while en route to Oman. "And I think President Trump made that very clear early in his administration."

Speaking to reporters travelling with him on a trip to Oman, Mattis admitted he has no evidence to back up his statements. The Pentagon chief said there are many reports about Chlorine use or symptoms that could be a result of the gas.

United Nations experts are investigating reports of chlorine gas being used against civilians.

The US has been unable to verify the reports, but Mattis claimed they appeared to be credible and warranted concern. "We have made it very clear that it would be very unwise to use gas against people, civilians, on any battlefield," he said on a military jet heading for Oman on Sunday.

"The president has full political maneuver room to take the decision that he believes appropriate."

Click here for the full story

---

---

From PressTV

A picture taken on March 14, 2018 shows the Dome of the Rock, which is situated in the al-Aqsa mosque compound (C), in East Jerusalem al-Quds (By AFP)

Parties in the Knesset have reached an agreement on the terms of an apartheid bill which would define Israel as exclusively for Jews and makes it easier for the Tel Aviv regime to push ahead with its land grab policies as well as the plans to change the demographics of occupied Jerusalem al-Quds.

According to a report by Al Jazeera on Thursday, Israeli lawmakers have endorsed the controversial draft law for first reading.

The proposed "Basic Law" was approved by the Israeli parliament's justice committee this week, and is now expected to be fast-tracked in the legislature and on to the statute books in the coming weeks.

Amir Ohana, the committee's chair, called it the "law of all laws," while a cabinet minister termed it "Zionism's flagship bill."

The law, which is a redraft of an original bill in 2011, would exclude almost everyone other than the Jews from the right to governance in the entire occupied Palestinian territories. It demotes the status of the Arabic language and leaves Hebrew as the only official language of Israel.

The measure also enables the regime consolidate its illegal hold on East Jerusalem al-Quds and the occupied West Bank as it could introduce legislation based on the "Basic Law," which allows annexation of more territories from the West Bank to Jerusalem al-Quds and to strip tens of thousands of Palestinians of their residency rights in the city.

Click here for the full story

---

---

From PressTV

US Defense Secretary James Mattis arrives at the airport in Kabul, Afghanistan, on March 13, 2018. (AFP photo)

US Defense Secretary Jim Mattis has defended US military support for the Saudi Arabian-led war against Yemen and urged US lawmakers not to end Washington's involvement in the devastating conflict.

Since last year, the administration of US President Donald Trump has been appearing to warn Saudi Arabia that concern in Congress over the humanitarian crisis and civilian casualties in Yemen could constrain US assistance.

Mattis claimed that the American assistance, which includes intelligence support and refueling of coalition jets, was ultimately aimed at bringing the war toward a negotiated settlement.

"We need to get this to a negotiated settlement, and we believe our policy right now is correct for doing this," Mattis told reporters, as he flew back to Washington from the Middle East.

In a letter to Congress last year, Mattis said ending US military assistance to Riyadh would "jeopardize cooperation with our partners on counter-terrorism and reduce our influence with the Saudis."

Since it began in 2015, the conflict has killed about 14,000 people, displaced more than 2 million and driven Yemen to the verge of widespread famine.

Click here for the full story

---

---

From PressTV

Saudi Crown Prince Mohammed bin Salman (R) gestures during a meeting with UK Prime Minister Theresa May (unseen) at number 10 Downing Street, London, on March 7, 2018. (Photo by AFP)

Saudi Arabia's cabinet has approved a national atomic energy policy, as the oil-rich kingdom tries to rationalize an ambitious plan to supposedly diversify its energy resources.

The policy, adopted on Tuesday, stipulates that Saudi nuclear facilities would only be used for peaceful purposes while ensuring maximum safety, according to the state-run Saudi Press Agency.

It also attempts to address another major area of concern by recommending safer ways to manage radioactive waste, which can be used to develop nuclear weapons.

Tabled by Khalid Al-Falih, energy minister and chairman of the King Abdullah City for Atomic and Renewable Energy (KACARE), the document called on all involved parties to uphold transparency in organizational and operational matters and follow safety and security measures through an independent monitoring system.

The policy announcement comes days ahead of Crown Prince Mohammed bin Salman's scheduled trip to the United States, which is expected to revolve around nuclear cooperation with Washington.

After refusing to accept a so-called "golden standard" put forth by administration of former President Barack Obama, which barred the Saudis from enriching and reprocessing uranium, the Riyadh regime is now looking forward to getting what they want from President Donald Trump.

Click here for the full story

---
-->
---
---

Learn more about KosChertified here in RamZ Paul's fun YouTube Video.
---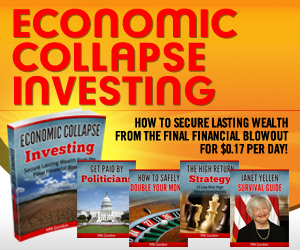 ---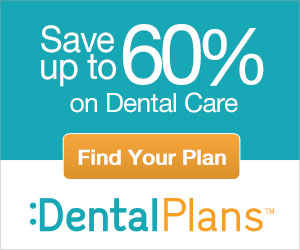 ---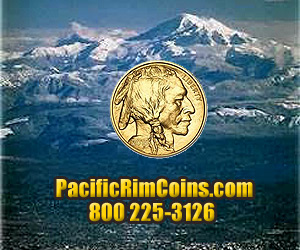 ---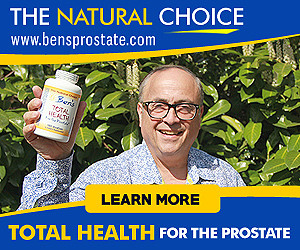 ---