---

Why US harassed Iranian Mahan Air Flight 1152: Mark Dankof from Press TV
Interview just under 5 minutes.
---

Presumptuous Pompeo Pushes Preposterous 'Peking' Policy : Ray McGovern from Lew Rockwell

---

Cold Wars and Profit: Ambassador Craig Murray from Russia Insider
Cold Wars & Profit. @CraigMurrayOrg is absolutely right. @CBausman @RussiaInsider If an asteroid runs into the earth, any surviving press will blame it on Russia...
---

US Officials Tell AP: Russia Spreading Virus Disinformation: From Snopes
U.S. officials on Tuesday singled out a news agency, InfoRos.ru, that operates a trio of websites InfoRos.ru, Infobrics.org and OneWorld.press ó that they say have leveraged the pandemic to promote anti-Western objectives and to spread disinformation. 🤠🤠🤠🍺🍺🍺👍👍👍 Two Russians who have held senior roles in Moscow's military intelligence service known as the GRU have been identified as responsible for a disinformation effort directed at American and Western audiences, U.S. government officials said. They spoke to The Associated Press on condition of anonymity because they were not authorized to speak publicly. The information had previously been classified, but officials said it had been downgraded so they could more freely discuss it. Officials said they were doing so now to sound the alarm about the particular websites and to expose a connection between the sites and Russian intelligence. 🤠🤠🤠🍺🍺🍺👍👍👍
---

Mark Dankof on the AP Story on "Russian Spreading of Disinformation ": Mark Dankof from Twitter
Mark Dankof on the @AP story on "Russian spreading of Viral Disinformation." InfoRos.ru, Infobrics.org OneWorld.press @SecPompeo @USEmbRu @USEmbassyKyiv @StateDept @mfa_russia 🤠🍺🤠🍺🤠 @KremlinRussia_E @SShoiguRussia @achitchcock @DrAdrianHKrieg @RBNLive @dmitrievaoo @RickSanchezTV @HistoryinReview @IranInterlink @therussophile @VineyardSaker @Press_TV @RT_com @lewrockwell @UnzReview @philipgiraldi @Russian_Faith @CBausman @RusEmbSyria @RussiaUN @natomission_ru
---

OneWorld's Response To The BBC: It's Shameful To Try To Intimidate Our Contributors!: From One World Global Think Tank
The BBC reached out to OneWorld as part of their investigation into our broad network of partner sites which they claim has been spreading "disinformation" about the coronavirus and other unspecified topics. They also provocatively asked whether OneWorld was created as an attempt by the Russian state "to interfere with the political processes of a foreign country", which we interpreted as a reverse-engineered question which strongly hinted that they'd already arrived at their politically motivated (and dare we say, defamatory) conclusion but wanted to make a pretense of "objectivity" by including our obvious denial in their forthcoming piece. This is our official response to the BBC, and we encourage everyone to share it widely.
---

Watch the Film the Israeli Lobby Doesn't Want You to See: From Electronic Intifada

---

Has the FBI been spying on US citizens at Israel's behest?: Middle East Monitor
What do you think?
---

ANALYSIS 'Cancel culture' prevents the truth about Israel/Palestine from being discussed ó including the rising risk of a war with Iran: James North from Mondoweiss
Right now, Israel is conducting a violent sabotage campaign against Iran, in an effort to provoke America into war ó and there is a nearly complete news blackout in the United States.
---

Israel keeps blowing up military targets in Iran, hoping to force a confrontation before Trump can be voted out in November, sources say: Mitch Prothero from Business Insider
The lunacies of Trump and the Zionist Neo-Cons and Christian Zionist Crackpots comes close to bringing us to an apocalyptic nightmare.
---
Click here for more headlines
---

Jews DO control the media: Times of Israel
What do you think?We told you so!
---

Leader of radical black-only militia NFAC 'believes in violence' & wants a real-life Wakanda for every black person in America: Chris Sweeney from RT
The NFAC (Not F*cking Around Coalition) grabbed plenty of attention on social media with a high-profile public debut on July 4. The sight of an all-black militia, clutching rifles and handguns, marching in the heartland of the Ku Klux Klan at Stone Mountain caused plenty of ripples. So to make their intentions clear, NFAC founder and leader Grand Master Jay (real name John Fitzgerald Johnson) spoke exclusively to RT.
---

'Boogaloo' on the loose: Experts warn Congress about extremism on the right: Yahoo News
The SPLC tells Congress "Don't believe your lying eyes, goyim! It's right-wing white people in rubber negro masks that's burning down the joint."
---

'I believe in white supremacy': John Wayne's notorious 1971 Playboy interview goes viral on Twitter: Washington Post
Put this in the context of 1971.
---

St. Louis Mayor Broadcasts Names, Addresses of Citizens Calling for Police Reform: Riverfront Times
This is why the mob busted into the gated community of armed boomers.
---

"My Fellow Jews": Brother Nathanael
This is Brother Nathanael at his best.
---

Beware the Hijacking of U.S. Protests Into a 'Color Revolution': By MAX PARRY, The Unz Review
Say it with me everyone:
"THUG LIVES MATTER!"
---

America's Own Color Revolution: By F. William Engdahl, Global Research
Say it with me everyone:
"THUG LIVES MATTER!"
---

[Israeli] Military tactic killed Floyd: Cleveland Jewish News
"The knee on the neck is a Palestinian-tested tactic used nearly daily in the occupied West Bank."
---

Video of the so called militia guy in New Mexico shooting his attackers: Twitter
What do the antifa expect?
---
Click here for more headlines
---

Crash the Economy, Burn the Cities, Infect the People: the Evil Plan to Remake America: Mike Whitney from the Unz Review
The American people are under attack, the country is under attack, and democracy is under attack. At present, the enemy is conducting a three-pronged assault on the presidency the objective of which is to remove the existing administration and install their own sock-puppet replacement. This has been the goal from the very beginning although the great swirl of events has confused many as to the true nature of what is actually taking place. What we are seeing is a dirty tricks campaign (Russiagate) inflated into a full-blown, scorched earth, winner-take-all assault on the presidency.
---

BLMania and the New Progressive Faith: Gregory Hood from the Unz Review
Feelings don't care about facts. The mass hysteria that's gripped the Western world after the death of George Floyd can't be explained in rational terms. Police are shooting fewer unarmed black men each year, and most of the shootings are justified. Police are more likely to shoot a non-threatening white than a non-threatening black. In the Floyd case specifically, there's nothing that shows racial bias by police officers, and Floyd was on drugs and resisting arrest. Minneapolis police procedure allowed neck pressure in some circumstances. Former police officer Derek Chauvin's conduct wasn't extraordinary. But the facts are almost irrelevant. We're dealing with faith, religious ecstasy. We're in the midst of BLMania.
---

Ukrainian Trap for Biden : From InfoRus
Ukrainegate keeps unfolding with renewed vigor. Recently, lawyer and adviser to the current White House head Rudolph Giuliani presented another batch of scandalous revelations about corruption in Ukraine and the culpability of former Obama's Vice President Joseph Biden. The lawyer posted his 40-minute video on the Internet. According to Giuliani, most of the foreign aid to Ukraine worth $5.3 billion ($3 billion came from the United States) was stolen. Having a hand in this were former Vice President Biden and billionaire George Soros, with his extremely negative attitude to Donald Trump. Among others, the last three US ambassadors in Kiev Jeffrey Payette, Marie Yovanovitch, and William Taylor came into the picture. All the three were stooges of the Obama administration, with Joe Biden being a point man; "this episode is the tip of the iceberg, much more to come," Giuliani says on his own YouTube channel. According to him, American taxpayers' money was stolen through a network of grants allocated to various NGOs, and any corruption inquiry while distributing international financial aid was blocked by Washington, as well as by the administration of former Ukrainian President and Biden's great friend Petro Poroshenko. In the video, Giuliani shows a 2017 English-written document of Ukraine's Accounting Chamber which was handed to him by Verkhovna Rada Deputy Andrii Derkach.
---

This is a critical point in US history. We've entered a dangerous, chilling period that could lead to a race or civil war: Mitchell Feierstein from RT
Anything Trump wants to do is and will be fought with an eye to winning the presidential election. Just look at the controversy around school openings. There is not one documented case anywhere in the world that identifies a child as transmitting Covid-19 to a teacher Ė but that doesn't matter. Trump wants to open the schools, so it must be a bad idea. The "party of science" is willing to dismiss Covid-19 facts if it will help them win the election. Why do teachers want schools closed? Well, 71 percent of teachers voted against Trump in the 2016 election and less than 10 percent of college professors are conservative. Why are all schools, sporting events, and other large gatherings canceled with the exception of anti-Trump riots, looting and arson led by ANTIFA and BLM? Democratic activists in the teachers' unions across America seek to foster fear, hate and terror, so voters will demand change Ė even if it comes in the form of a candidate who appears to have Stage-four dementia. This hypocrisy is extraordinary. Trump has exposed the cabal and fake news media for what it is: a biased extension of the Democratic Party hell bent on creating division rather than the unity America needs. No one can predict the future with 100 percent certainty; however, it is highly likely that there will be no winners in this election. It follows that the world will not be a safer, happier place unless we get real change and not Dementia Joe's brand of Marxism that he got direct from Bernie Sanders and the real leader of the Democratic Party and "squad," Alexandria Ocasio-Cortez.
---

Al Capone would be proud Ė Chicago is the corrupt, crime-infested murder capital of the US, a glimpse of a dystopian future: Mitchell Feierstein From RT
The Windy City is suffering record levels of shootings and homicides, yet its leaders, like all Democrats, are bowing to the mob and seeking to defund the police. It's insanity... but it's all aimed at toppling Trump. Anything can happen, especially in a presidential election year in America. Democratic Party leadership in America has coordinated a well-organized and funded "resist everything" cabal, designed to terrorize Americans and impact the outcome of the November election. They aim to instil fear of thy neighbor across the country, while destabilizing and diminishing trust in government institutions and law enforcement, all in an attempt to overthrow the federal government. The pillars of this conspiracy include Democratic Party activists within the judiciary, the US intelligence services and the FBI, as well as politicians, district attorneys, teachers' unions and professors. Rather than respecting the rule of law, these activists have been following the power-drunk dictates of the mob and its mob-rule.
---

SERVICE LIVESTREAMING SCHEDULE: Click the link below http://sfsobor.tilda.ws/livestreaming Service Schedule Services are conducted DAILY at the Cathedral: Liturgy at 8:00 am, Vespers & Matins at 6:00 pm. Current Schedule: Cathedral Bookstore Subscribe to Mailing list Breaking News - Russian Breaking News - English Newsletter_Russian Newsletter_English Donations PayPal: Please help support our Cathedral by clicking on the Donate button below. God Bless you! PayPal - The safer, easier way to pay online! Links Православие и Мир ARCHBISHOP KYRILL: Open Letter to Governor G. Newsom: From the Holy Virgin of SF ROCOR Web Page
"This is open discrimination, hypocrisy and the infringement of our religious rights, prompting us to recall the era of godless persecutions in the USSR."
---

President Putin Says Homosexual Propaganda Needs to be Publicly Monitored: Tatiana Chaika of the Union of Orthodox Journalists from Russian Faith
Yekaterina Lakhova of the Russian Women's Union asked Putin to instruct the Federal Service for Supervision of Communications, Information Technology, and Mass Media (Roskomnadzor) to start monitoring advertising on the subject of sodomite propaganda. "There shouldn't be propaganda, but our advertising agencies hang up rainbows, beautiful colours. They do this as if surreptitiously, with beautiful words. Or advertise an ice cream, which they call 'Rainbow'. This, though indirectly, makes children grow used to that color, that flag, which was hung outside the United States Embassy," Lakhova said.
---

Despite pressure from progressives, no major changes in Democratic platform on Israel: Ron Kampeas from the Jewish Telegraphic Agency
Kosher Trump or Kosher Biden=Zio-War for Bibi, the Settlers, and the Temple Mount Kooks. Order plenty of American coffins for return to Dover AFB, especially if the Russians intervene. Sickening.
---

VIDEO: BLM Protesters Storm Church, Harass Children, Assault Parishioners, Threaten Parents with CPS: Amanda Prestigiacomo of Daily Wire from Russian Faith
"Stop hiding behind your godd*mn religion," another protesters shouted. "This church is racist," screamed another. The protesters, repeatedly shouting "Black Lives Matter," even harassed and blocked churchgoers while they were with their young children, using a megaphone to scream at the families, shaming and threatening their parents with calls to CPS, or Child Protective Services.
---

Soviet Defector Yuri Bezmenov Accurately Predicted How America Would Decline: From Roosh Valizadeh
"The Rules Of Revolution" 1 . Corrupt the young, get them interested in sex, take them away from religion. Make them superficial and enfeebled. 2. Divide the people into hostile groups by constantly harping on controversial issues of no importance. 3. Destroy people's faith in their national leaders by holding the latter up for contempt, ridicule and disgrace. 4. Always preach democracy, but seize power as fast and as ruthlessly as possible.
---
Click here for more headlines
---

WATCH: New George Floyd Body Cam Video Shows Him Resisting During Minneapolis Arrest: Heavy
This is leaked video because the establishment doesn't want you to see it.
---

The Seven-Step Path from Pandemic to Totalitarianism: Rosemary Frei from Off Guardian
There are just seven steps from pandemic declaration to permanent totalitarianism Ė and many jurisdictions are about to start Step 5.
---

One Nation Under Arrest: How Do COVID-19 Mandates Impact our Freedoms?: John W. Whitehead from Lew Rockwell

---

Did Ghislaine Maxwell run one of the biggest Reddit accounts?: Film Daily
This is really interesting.
---

The Maxwell Family Business: Espionage: Whitney Webb from The Last American Vagabond
Ghislaine Maxwell is hardly the only Maxwell sibling to continue their father's controversial work for intelligence, with other siblings carrying the torch specifically for Robert Maxwell's sizable role in the PROMIS software scandal and subsequent yet related hi-tech espionage operations.
---

Jeffrey Epstein's Private Banker at Deutsche & Citi Found Swinging From a Rope; Executive 'Suicide' Before FBI Questioned Him: From True Pundit
Jeffrey Epstein's private wealth banker, who brokered and signed off on untold multiple millions of dollars in controversial Deutsche Bank and Citibank loans spanning two decades for the convicted pedophile, has died from a reported suicide. The news of yet another mysterious Epstein-linked death comes shortly after the FBI was seeking to interview the bank executive about loans he approved for Epstein and the indicted child trafficker's labyrinth of US-based and offshore companies. Thomas Bowers was the chief of Deutsche Bank's Private Wealth Management division and worked from the bank's Park Avenue offices in New York City. At Citi, Bowers served as the chief of the The Citi Private Bank and previously ran Citigroup's Global Markets and Wealth Management businesses. And when Bowers left Citi for Deutsche Bank, Epstein followed.
---

Big Holes in the Covid-19 Spike Narrative : Ron Paul from Lew Rockwell

---

Damage to the Soul: Ambassador Craig Murray from Lew Rockwell
The Assange and Manning tragedies.
---

LGBTQ rights group names longtime Israel advocate as director: Ron Kampeas from Times of Israel
WASHINGTON (JTA) ó An LGBTQ rights group has named a longtime Israel advocate as its leader amid increasing criticism of the Jewish state from the left. A Wider Bridge announced the appointment of Ethan Felson, formerly executive director of the Israel Action Network, on Monday. The network is the Israel advocacy arm of the Jewish Federations of North America. Felson is a longtime leading pro-Israel professional with roots in Jewish community outreach to other minorities.
---

The Medical Examiner's Report of George Floyd's Death: PCR from Lew Rockwell

---
Click here for more headlines
---
---
---
I just miss her...
---
---
---
Tulsi Gabbard surfing out of the sea foam.
---
---
---
---
---
Click here for more memes
---

Cramer says he wants to see if Moderna execs sell stock before believing early vaccine developments: CNBC
This is something we should pay attention to.
---

A Left-Right Populist Agenda To Take Jobs Back From China: Siddak Ahuja from TAC
Siddak Ahuja is a student at McGill University studying Political Science and International Development. His interests include critiquing Identity Politics, and assessing the rise of Socialist and Conservative populism. He has been published in Common Dreams and The Post Millennial. My Twitter handle is: @SiddakAhuja
---

Doctors With Hacksaws: How The Donald's Civil War-Style Surgeons Amputated the Economy : David Stockman from Lew Rockwell

---

Moderna Falls From Record as Euphoria of Vaccine Data Wears Off: Bloomberg
Moderna conducted this vaccine trial in collaboration with Fauci's National Institutes of Allergy and Infectious Diseases. Also, it's chief medical officer is an Israeli. And it's top executives sold off their own shares at the top.
---

Ben Carson: This economic crisis was 'intentional': Fox and Friends
You'd think this guy would be smart enough to know that he's not allowed to speak common sense in public. Isn't he a rocket scientist or something?
---

The Coming Breakdown Of U.S. & Global Markets ExplainedÖ What Most Analysts Miss: Talk Markets
As talked about on National Bugle Radio
---

And They're Gone! The Obscenity of Dr. Fauci's Jobs-Maggedon : David Stockman from Lew Rockwell
Check these staggering statistics and charts.
---

Treasury says April-June borrowing will be a record $2.99T: From AP and KSAT San Antonio
WASHINGTON Ė The economic paralysis triggered by the coronavirus pandemic is forcing the U.S. Treasury to borrow far more than it ever has before ó $2.99 trillion in the current quarter alone. The amount is more than five times the government's previous record borrowing for a quarter, $569 billion, set in the depths of the 2008 financial crisis. It also dwarfs the $1.28 trillion the government borrowed in the bond market for all of 2019.
---

David Stockman on the Destruction of the Financial Markets and What it Means for You: David Stockman from Lew Rockwell

---

Why the US Federal Reserve turned again to BlackRock for help: Financial Times

---
Click here for more headlines
---

ACH (1306) Dr. Adrian Krieg And Mark Dankof Ė Generations With Adrian, Mark, And Andy #58 Ė Environmental Correctness: From ACH
In today's show originally broadcast on July 27 2020, Andy presents "Generations" with his co-hosts Dr. Adrian Krieg and Mark Dankof for a show entitled, "Environmental Correctness." We discussed: the Larry Elder clip that we played at the start of the show; the organizations that have settled with Nicholas Sandmann after they attacked him; how the Clinton Body Count continues to rise; how the Twitter hacks prove that Twitter has an active censorship campaign against Conservatives; the Congressional Hearings on vaccines; the Police Officers who are quitting in droves due to Post Traumatic Stress Disorder (PTSD); the massive locust epidemic in Africa; the Black Lives Matter protest in Northern Italy; the Mark Dankof's America World News Report; why the reliance on aircraft carriers is a massive mistake; and many other topics.
---

Slattery and Dankof: NBR on RBN for July 20th, 2020: From Mark Dankof on Twitter and the RBN Archives

---

ACH (1301) Dr. Adrian Krieg And Mark Dankof Ė Generations With Adrian, Mark, And Andy #57 Ė From Zero Altitude To One Thousand Feet: From ACH
We discussed: the twelve White Women labelled Black Lives Matter that were discovered in a freezer in Los Angeles; the inconvenient truth regarding COVID-19; the blocking of hydroxychloroquine from distribution; the elimination of cash; the Mark Dankof's America World News Report; the sad closure of Don Wassall's Nationalist Times newspaper; and many other topics.
---

ACH (1281) Dr. Adrian Krieg And Mark Dankof Ė Generations With Adrian, Mark, And Andy #53 Ė Dadaism And Its Influence On The World Today Ė Part 1: From ACH

---

ACH (1276) Dr. Adrian Krieg And Mark Dankof Ė Generations With Adrian, Mark, And Andy #52 Ė The State Subsidization Of All The Wrong Behaviors: From ACH

---

ACH (1256) Dr. Adrian Krieg And Mark Dankof Ė Generations With Adrian, Mark, And Andy #48 Ė Just When You Think It Cannot Get Any Worse Along Comes The Government To Prove You Wrong: From ACH
We discussed: the Mark Dankof's America World News Report; Adrian's Crazies Of The Week; Elizabeth Warren's petition to President Trump asking for the exoneration of Ethel Rosenberg; how Contact Tracing was invented by Lenin and subsequently practiced by Stalin and Mao Tse Tung; the H.R. 6666 Contact Tracing Bill; why America has an Electoral College; Twitter's suspension of Candace Owens; the socialist income of Bernie Sanders; and many other topics.
---

ACH (1251) Dr. Adrian Krieg And Mark Dankof Ė Generations With Adrian, Mark, And Andy #47: From the Andrew Carrington Hitchcock site
ACH salutes Leonard Bernstein of "Occupied West Bank Story" fame, one of the great composers.
---

UK Generations #44 with ACH, Krieg, and Dankof : From ACH
In today's show originally broadcast on April 20 2020, Andy presents "Generations" with his co-hosts Dr. Adrian Krieg and Mark Dankof for a show entitled, "Birthday Boy." We discussed: the Mark Dankof's America World News Report; Jimmy Carter's 1979 Executive Order handing over control of the country to FEMA in the event of a National Emergency; Joe Biden's recent extraordinary appearance on CNN; medicine as a money making racket; how Adam Schiff is trying to block the release of his Trump Impeachment records; the Pope's recent proclamation that the Coronavirus is God's response to our refusal to curb the use of fossil fuels; why Big Pharma are blocking the use of Hydroxychloroquine to treat the Coronavirus; and many other topics.
---

The Political Cesspool Radio Show: Mark Weber of IHR on Rewriting Southern History : From The Political Cesspool
Guest: Mark Weber Ė Mark Weber, Director of the Institute for Historical Review.
---

Fauci Should Be Fired, If Not By Trump, By the American People: From Ron Paul (Video)

---
Click here for more headlines
---
---

Learn more about KosChertified here in RamZ Paul's fun YouTube Video.
---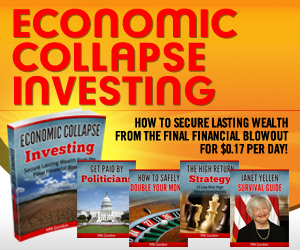 ---
---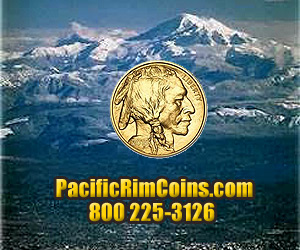 ---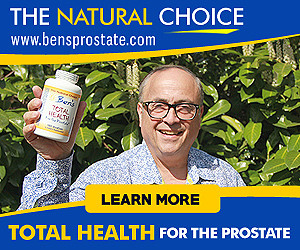 ---